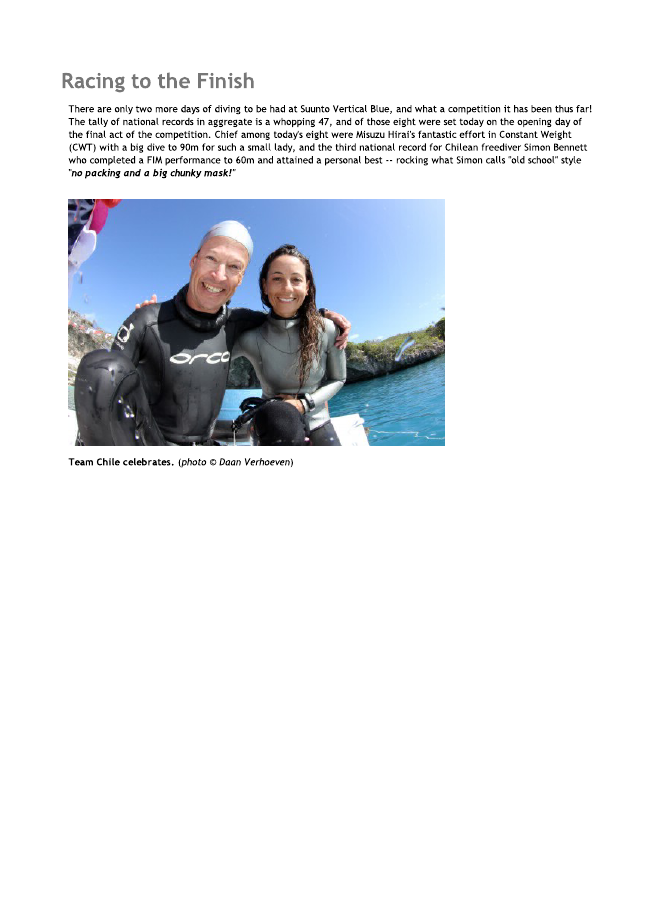 Racing to the Finish
There are only two more days of diving to be had at Suunto Vertical Blue, and what a competition it has been thus far! The tally of national records in aggregate is a whopping 47, and of those eight were set today on the opening day of the final act of the competition. Chief among today's eight were Misuzu Hirai's fantastic effort in Constant Weight (CWT) with a big dive to 90m for such a small lady, and the third national record for Chilean freediver Simon Bennett who completed a FIM performance to 60m and attained a personal best -- rocking what Simon calls old school style no packing and a big chunky mask!
Team Chile celebrates. (photo © Daan Verhoeven)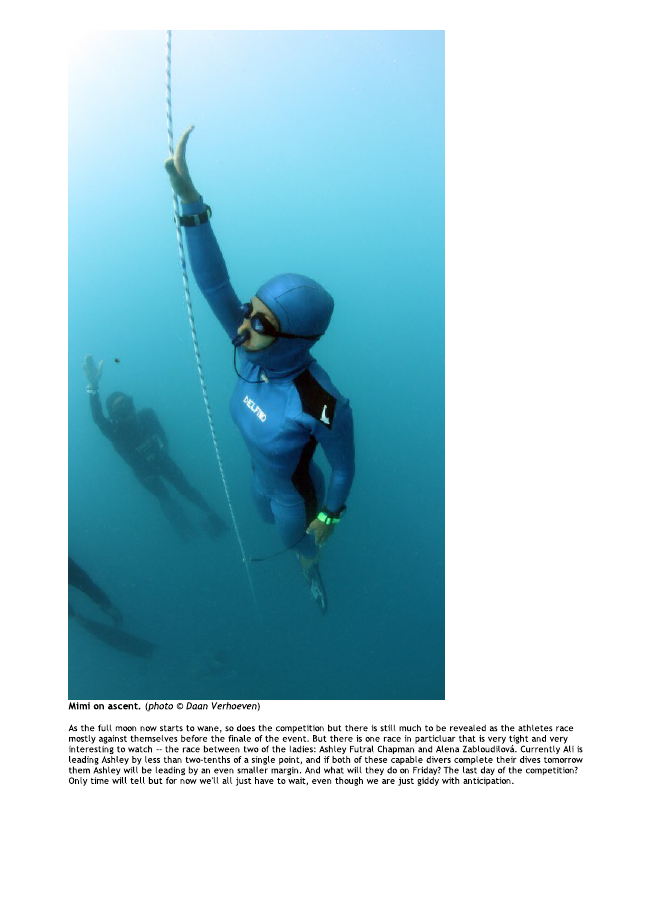 Mimi on ascent. (photo © Daan Verhoeven)
As the full moon now starts to wane, so does the competition but there is still much to be revealed as the athletes race mostly against themselves before the finale of the event. But there is one race in particluar that is very tight and very interesting to watch -- the race between two of the ladies: Ashley Futral Chapman and Alena Zabloudilová. Currently Ali is leading Ashley by less than two-tenths of a single point, and if both of these capable divers complete their dives tomorrow them Ashley will be leading by an even smaller margin. And what will they do on Friday? The last day of the competition? Only time will tell but for now we'll all just have to wait, even though we are just giddy with anticipation.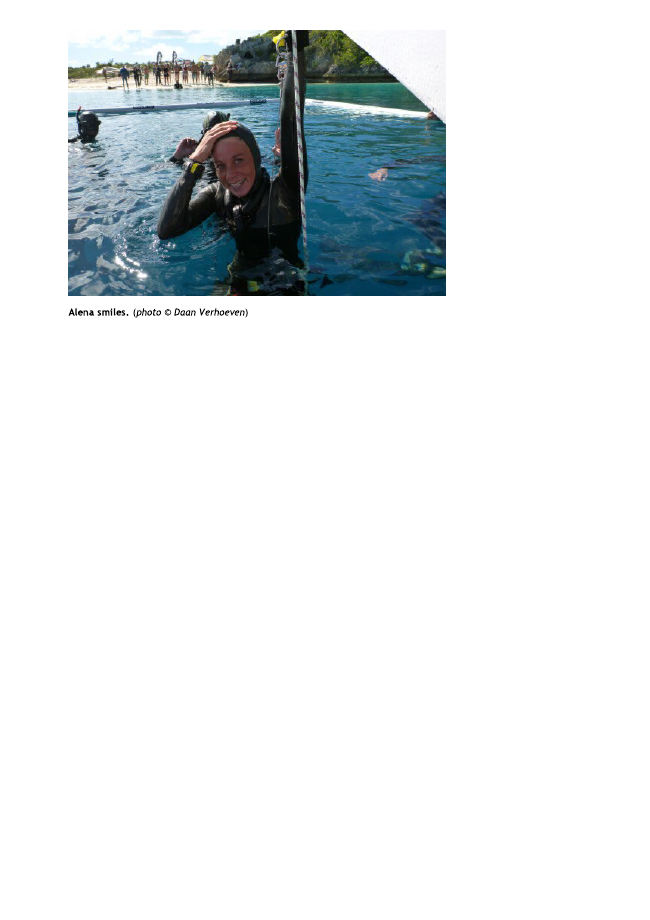 Alena smi les. (photo © Daan Verhoeven)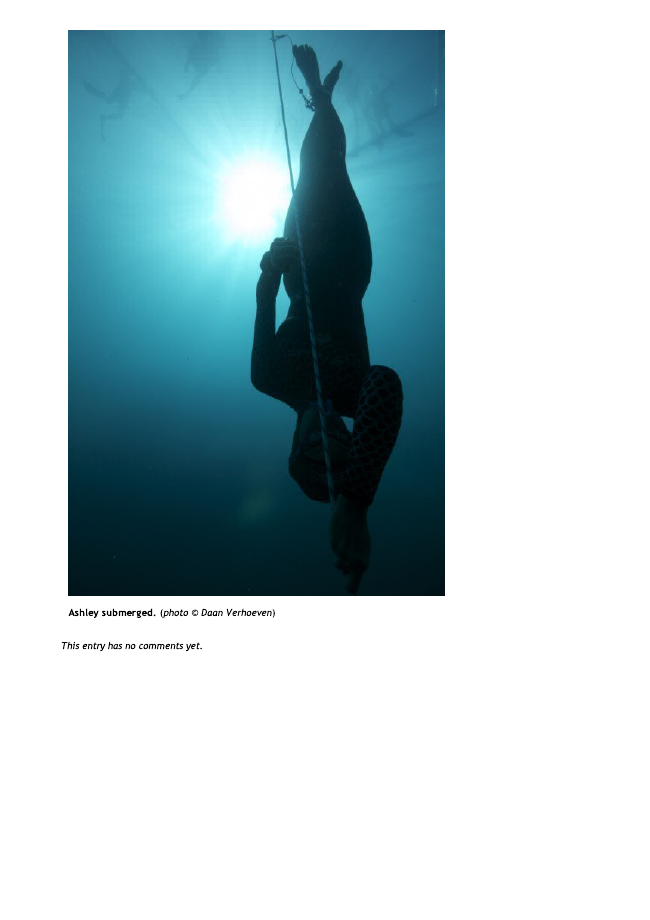 Ashley submerged. (photo © Daan Verhoeven)
This entry has no comments yet.