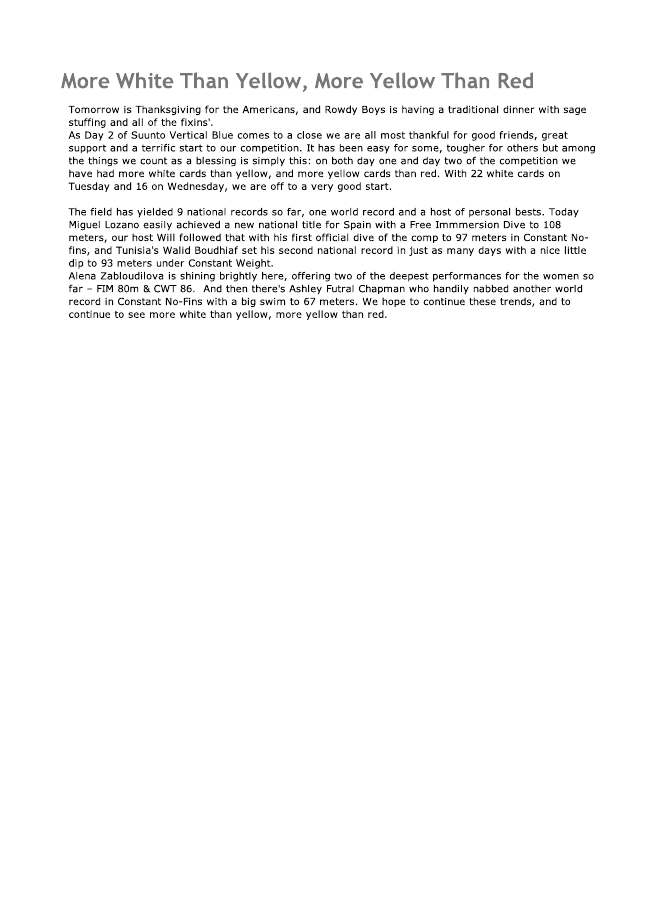 More White Than Yellow, More Yellow Than Red
Tomorrow is Thanksgiving for the Americans, and Rowdy Boys is having a traditional dinner with sage stuffing and all of the fixins'.
As Day 2 of Suunto Vertical Blue comes to a close we are all most thankful for good friends, great support and a terrific start to our competition. It has been easy for some, tougher for others but among the things we count as a blessing is simply this: on both day one and day two of the competition we have had more white cards than yellow, and more yellow cards than red. With 22 white cards on Tuesday and 16 on Wednesday, we are off to a very good start.
The field has yielded 9 national records so far, one world record and a host of personal bests. Today Miguel Lozano easily achieved a new national title for Spain with a Free Immmersion Dive to 108 meters, our host Will followed that with his first official dive of the comp to 97 meters in Constant Nofins, and Tunisia's Walid Boudhiaf set his second national record in just as many days with a nice little dip to 93 meters under Constant Weight.
Alena Zabloudilova is shining brightly here, offering two of the deepest performances for the women so far - FIM 80m & CWT 86. And then there's Ashley Futral Chapman who handily nabbed another world record in Constant No-Fins with a big swim to 67 meters. We hope to continue these trends, and to continue to see more white than yellow, more yellow than red.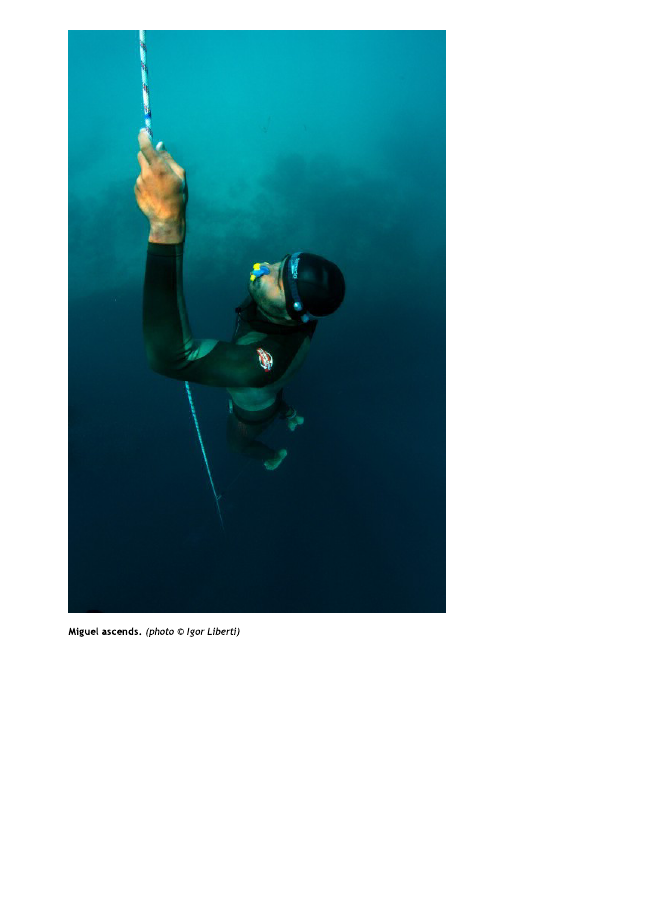 Miguel ascends. (photo © Igor Liberti)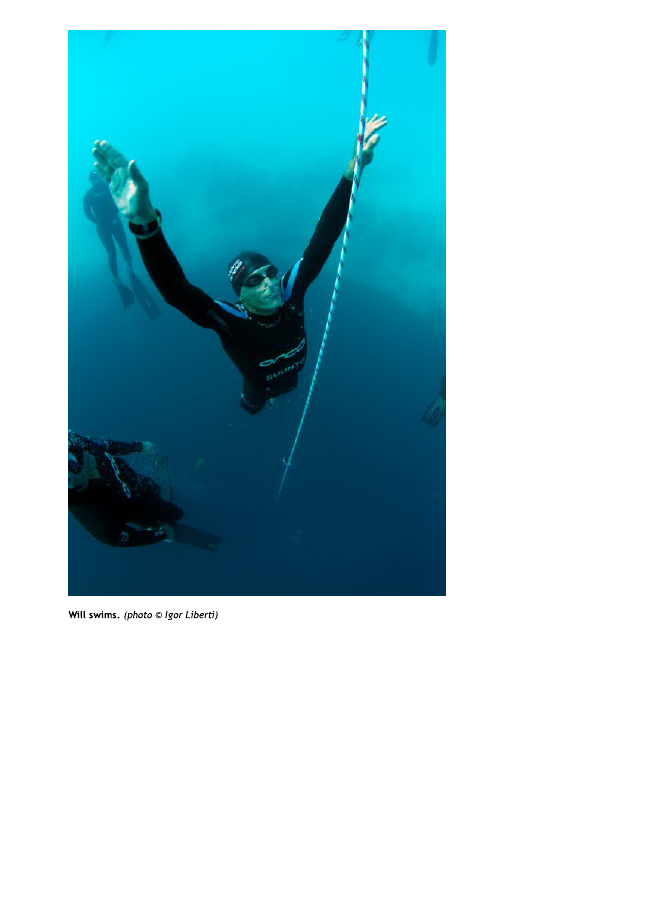 Will swims. (photo © Igor Libertí)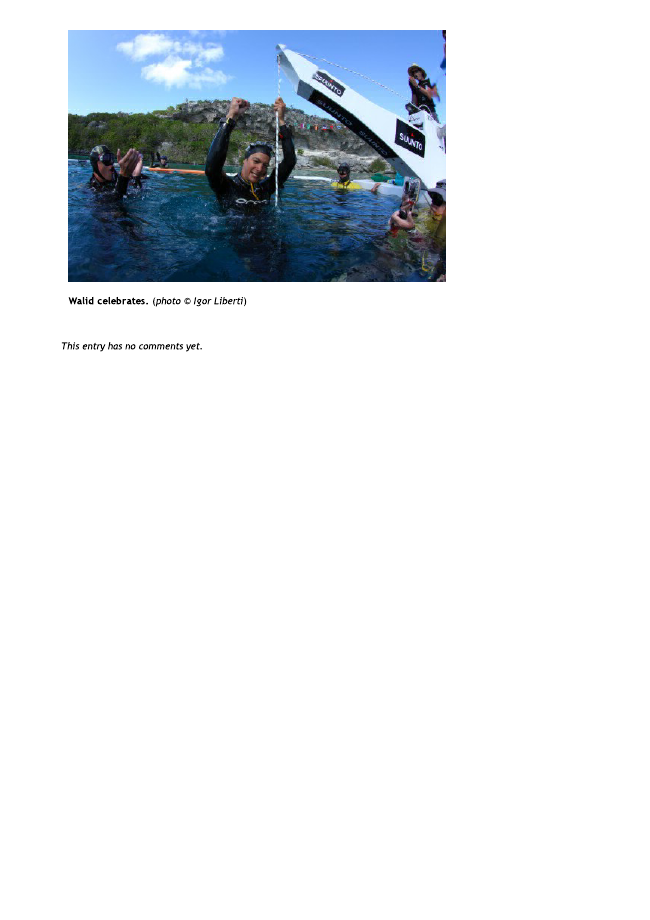 Walid celebrates. (photo © Igor Liberti)
This entry has no comments yet.