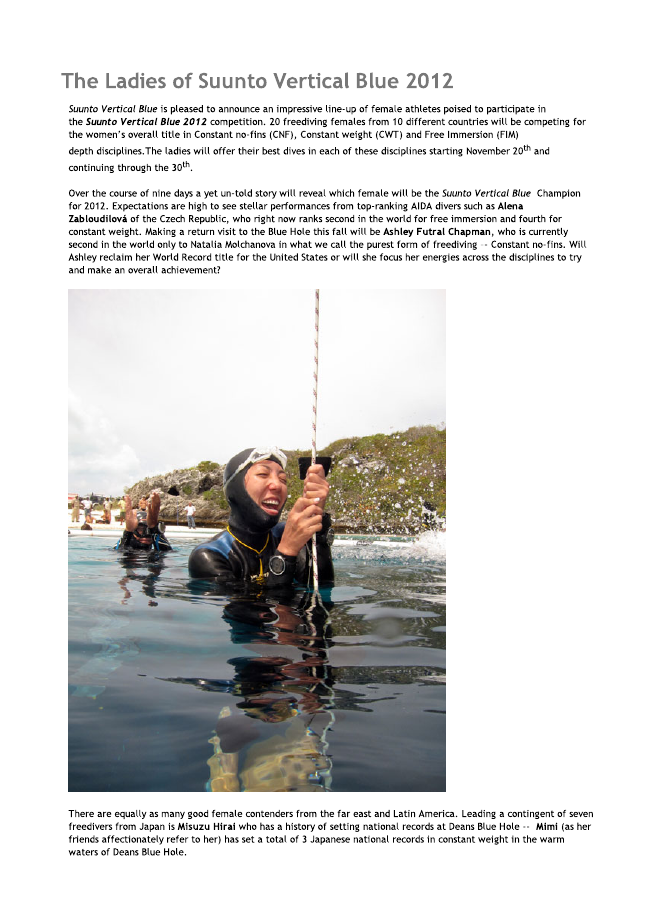 The Ladies of Suunto Vertical Blue 2012
Suunto Vertical Blue is pleased to announce an impressive li ne-up of female athletes poised to participate in the Suunto Vertical Blue 2012 competition. 20 freediving females from 10 different countries will be competing for the women's overall title in Constant no-fins (CNF), Constant weight (CWT) and Free Immersion (FIM)
depth disciplines.The ladies will offer their best dives in each of these disciplines starting November 20th and continuing through the 30th.
Over the course of nine days a yet un-told story will reveal which female will be the Suunto Vertical Blue Champion for 2012. Expectations are high to see stellar performances from top-ranking AIDA divers such as Alena
Zabloudilová of the Czech Republic, who right now ranks second in the world for free immersion and fourth for constant weight. Making a return visit to the Blue Hole this fall will be Ashley Futral Chapman, who is currently second in the world only to Natalia Molchanova in what we call the purest form of freediving -- Constant no-fins. Will Ashley reclaim her World Record title for the United States or will she focus her energies across the disciplines to try and make an overall achievement?
There are equally as many good female contenders from the far east and Latin America. Leading a contingent of seven freedivers from Japan is Misuzu Hirai who has a history of setting national records at Deans Blue Hole -- Mimi (as her friends affectionately refer to her) has set a total of 3 Japanese national records in constant weight in the warm waters of Deans Blue Hole.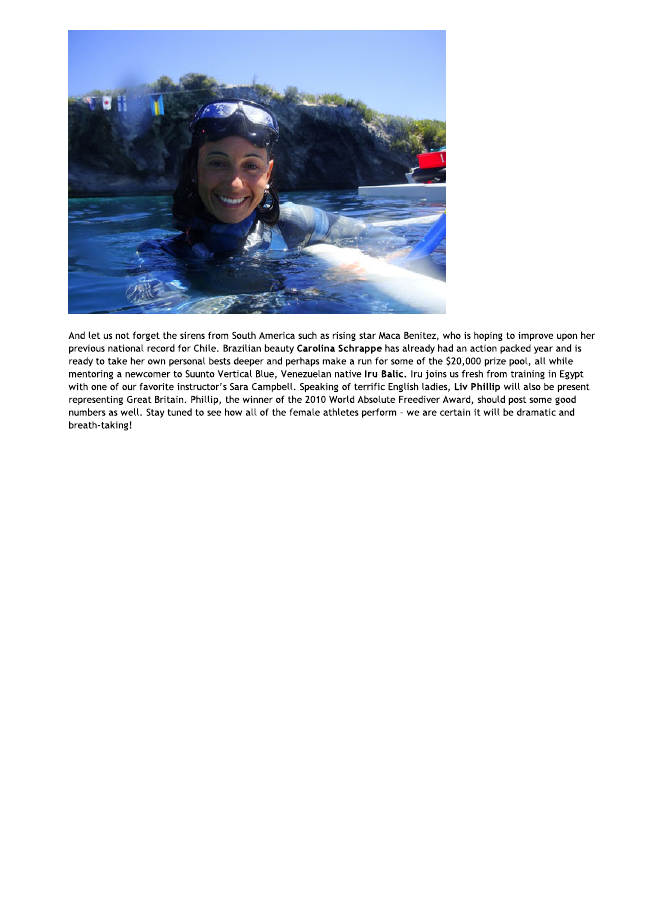 And let us not forget the sirens from South America such as rising star Maca Benitez, who is hoping to improve upon her previous national record for Chile. Brazilian beauty Carolina Schrappe has already had an action packed year and is ready to take her own personal bests deeper and perhaps make a run for some of the $20,000 prize pool, all while mentoring a newcomer to Suunto Vertical Blue, Venezuelan native Iru Balic. Iru joins us fresh from training in Egypt with one of our favorite instructor's Sara Campbell. Speaking of terrific English ladies, Liv Phillip will also be present representing Great Britain. Phillip, the winner of the 2010 World Absolute Freediver Award, should post some good numbers as well. Stay tuned to see how all of the female athletes perform - we are certain it will be dramatic and breath-taking!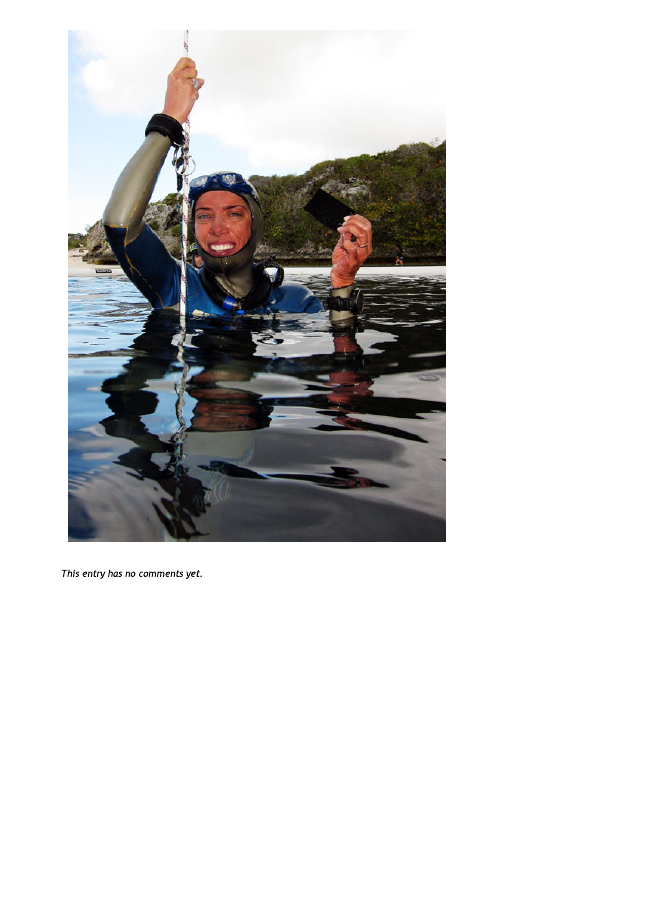 This entry has no comments yet.