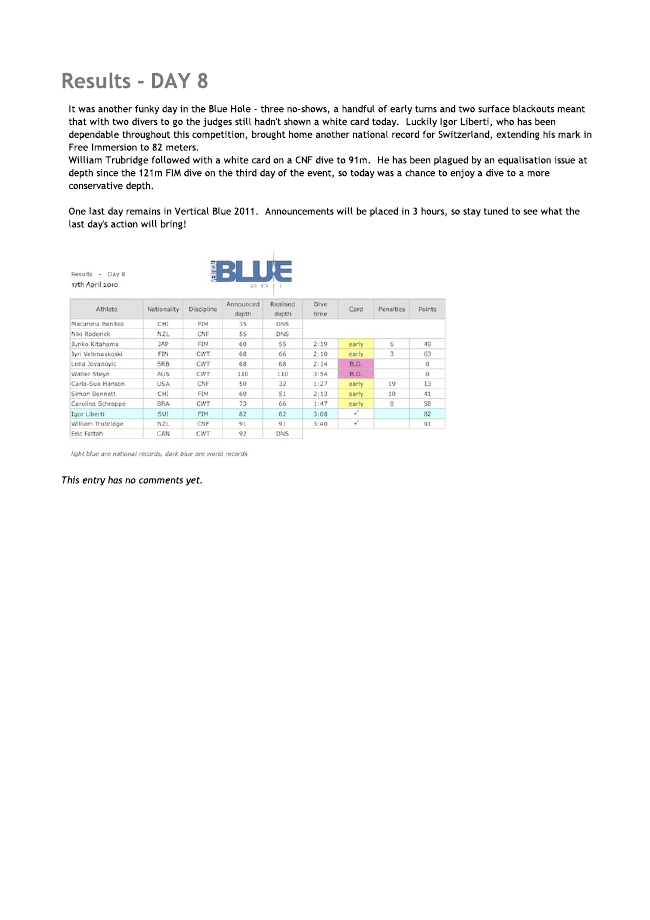 Results - DAY 8
It was another funky day in the Blue Hole - three no-shows, a handful of early turns and two surface blackouts meant that with two divers to go the judges still hadn't shown a white card today. Luckily Igor Liberti, who has been dependable throughout this competition, brought home another national record for Switzerland, extending his mark in Free Immersion to 82 meters.
William Trubridge followed with a white card on a CNF dive to 91 m. He has been plagued by an equalisation issue at depth since the 121 m FIM dive on the third day of the event, so today was a chance to enjoy a dive to a more conservative depth.
One last day remains in Vertical Blue 2011. Announcements will be placed in 3 hours, so stay tuned to see what the last day's action will bring!
This entry has no comments yet.