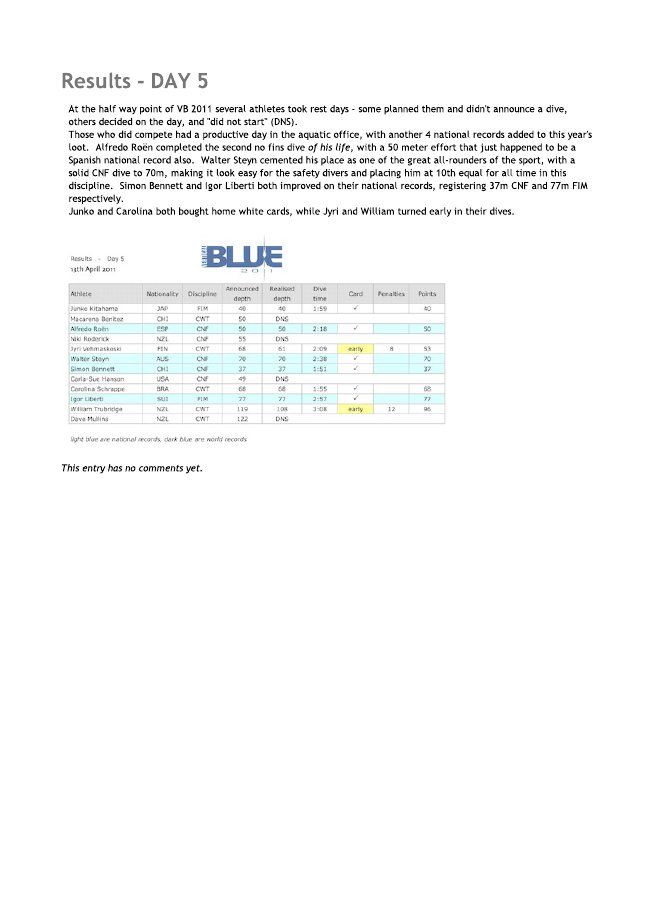 Results - DAY 5
At the half way point of VB 2011 several athletes took rest days - some planned them and didn't announce a dive, others decided on the day, and did not start (DNS).
Those who did compete had a productive day in the aquatic office, with another 4 national records added to this year's loot. Alfredo Roën completed the second no fins dive of his life, with a 50 meter effort that just happened to be a Spanish national record also. Walter Steyn cemented his place as one of the great all-rounders of the sport, with a solid CNF dive to 70m, making it look easy for the safety divers and placing him at 10th equal for all time in this discipline. Simon Bennett and Igor Liberti both improved on their national records, registering 37m CNF and 77m FIM respectively.
Junko and Carolina both bought home white cards, while Jyri and William turned early in their dives.
This entry has no comments yet.