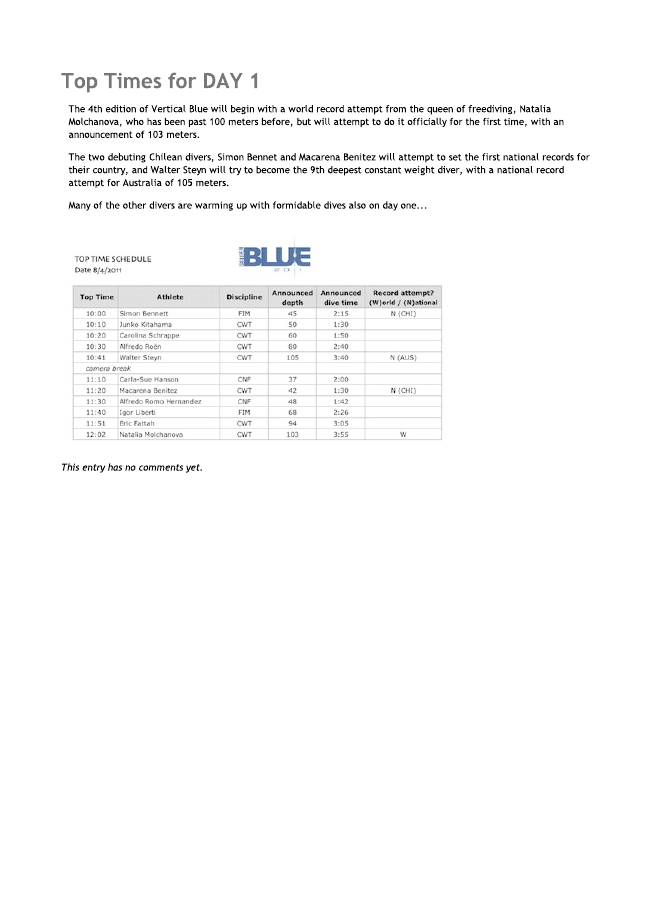 Top Times for DAY 1
The 4th edition of Vertical Blue will begin with a world record attempt from the queen of freediving, Natalia Molchanova, who has been past 100 meters before, but will attempt to do it officially for the first time, with an announcement of 103 meters.
The two debuting Chilean divers, Simon Bennet and Macarena Benitez will attempt to set the first national records for their country, and Walter Steyn will try to become the 9th deepest constant weight diver, with a national record attempt for Australia of 105 meters.
Many of the other divers are warming up with formidable dives also on day one...
TCIPTINIE SCHEDULE
This entry has no comments yet.