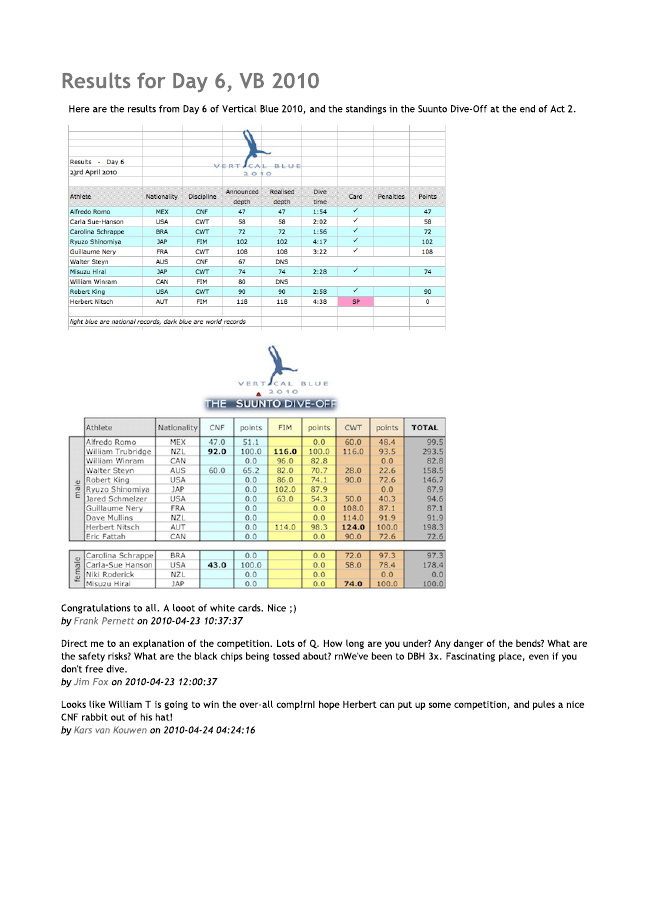 Results for Day 6, VB 2010
Here are the results from Day 6 of Vertical Blue 2010, and the standings in the Suunto Dive-Off at the end of Act 2.
Congratulations to all. A looot of white cards. Nice ;) by Frank Pernett on 2010-04-23 10:37:37
Direct me to an explanation of the competition. Lots of Q. How long are you under? Any danger of the bends? What are the safety risks? What are the black chips being tossed about? rnWe've been to DBH 3x. Fascinating place, even if you don't free dive.
by Jim Fox on 2010-04-23 12:00:37
Looks like William T is going to win the over-all comp!rnI hope Herbert can put up some competition, and pules a nice CNF rabbit out of his hat!
by Kars van Kouwen on 2010-04-24 04:24: 16