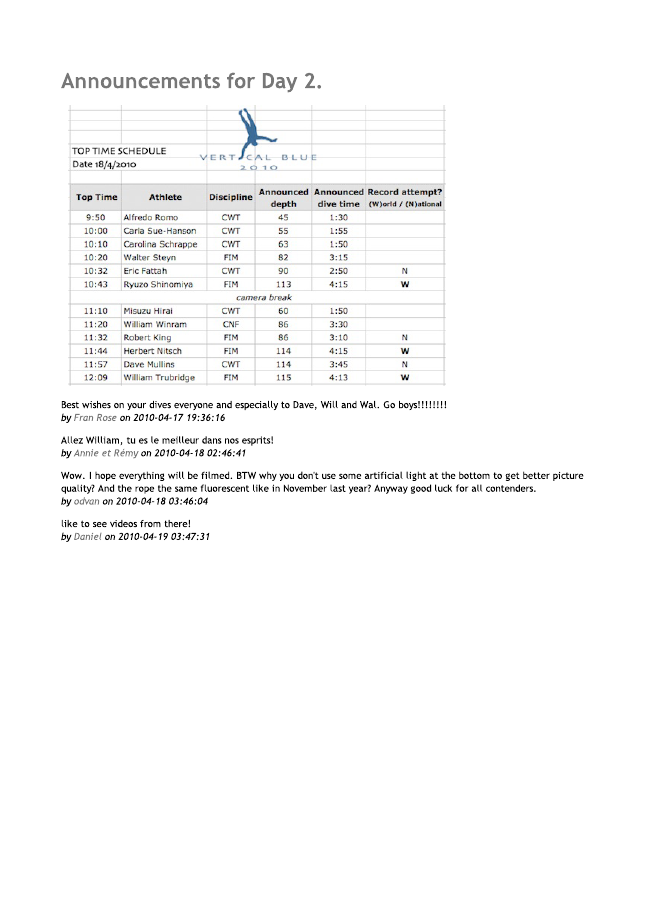 Announcements for Day 2.
.ñnnuunced Announced Record attempt?
by Fran Rose on 2010-04- 17 19:36:16
Allez William, tu es le meilleur dans nos esprits! by Annie et Rémy on 2010-04- 18 02:46:41
Wow. I hope everything will be filmed. BTW why you don't use some artificial light at the bottom to get better picture quality? And the rope the same fluorescent like in November last year? Anyway good luck for all contenders. by odvan on 2010-04- 18 03:46:04
like to see videos from there!
by Daniel on 2010-04-19 03:47:31