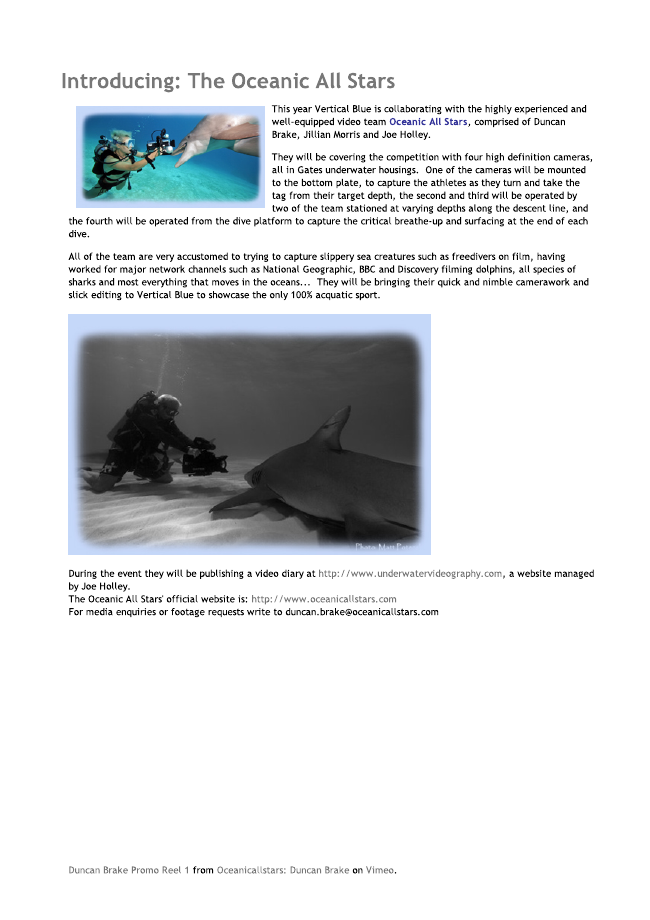 Introducing: The Oceanic All Stars
This year Vertical Blue is collaborating with the highly experienced and well-equipped video team Oceanic All Stars, comprised of Duncan Brake, Jillian Morris and Joe Holley.
They will be covering the competition with four high definition cameras, all in Gates underwater housings. One of the cameras will be mounted to the bottom plate, to capture the athletes as they turn and take the tag from their target depth, the second and third will be operated by
two of the team stationed at varying depths along the descent line, and the fourth will be operated from the dive platform to capture the critical breathe-up and surfacing at the end of each dive.
All of the team are very accustomed to trying to capture slippery sea creatures such as freedivers on film, having worked for major network channels such as National Geographic, BBC and Discovery filming dolphins, all species of sharks and most everything that moves in the oceans... They will be bringing their quick and nimble camerawork and slick editing to Vertical Blue to showcase the only 100% acquatic sport.
During the event they will be publishing a video diary at http://www.underwatervideography.com, a website managed by Joe Holley.
The Oceanic All Stars' official website is: http:/ /www.oceanicallstars.com
For media enquiries or footage requests write to duncan.brake@oceanicallstars.com
Duncan Brake Promo Reel 1 from Oceanicallstars: Duncan Brake on Vimeo.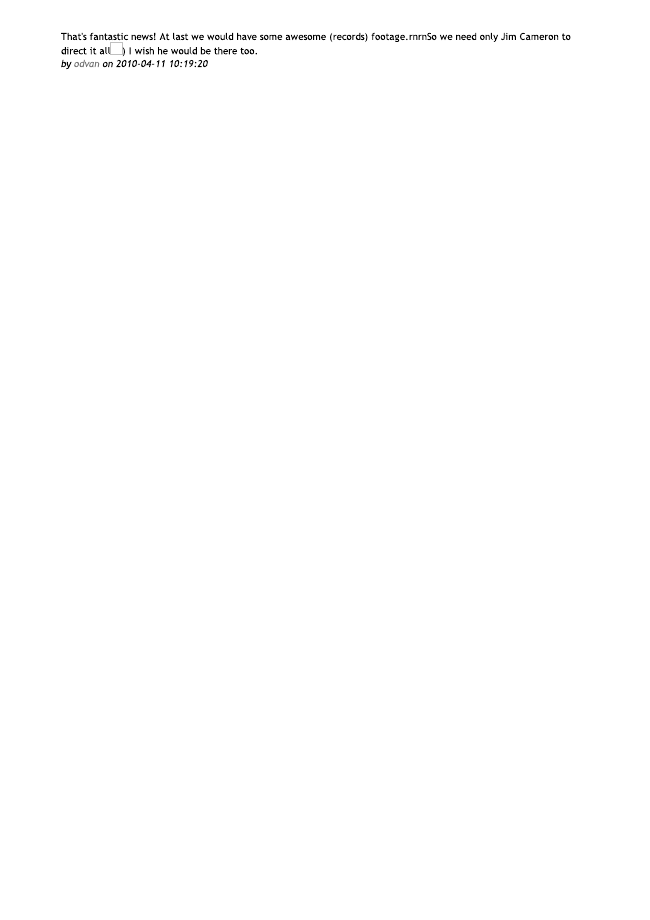 That's fantastic news! At last we would have some awesome (records) footage.rnrnSo we need only Jim Cameron to
direct it all ) I wish he would be there too. by odvan on 2010-04- 11 10: 19:20