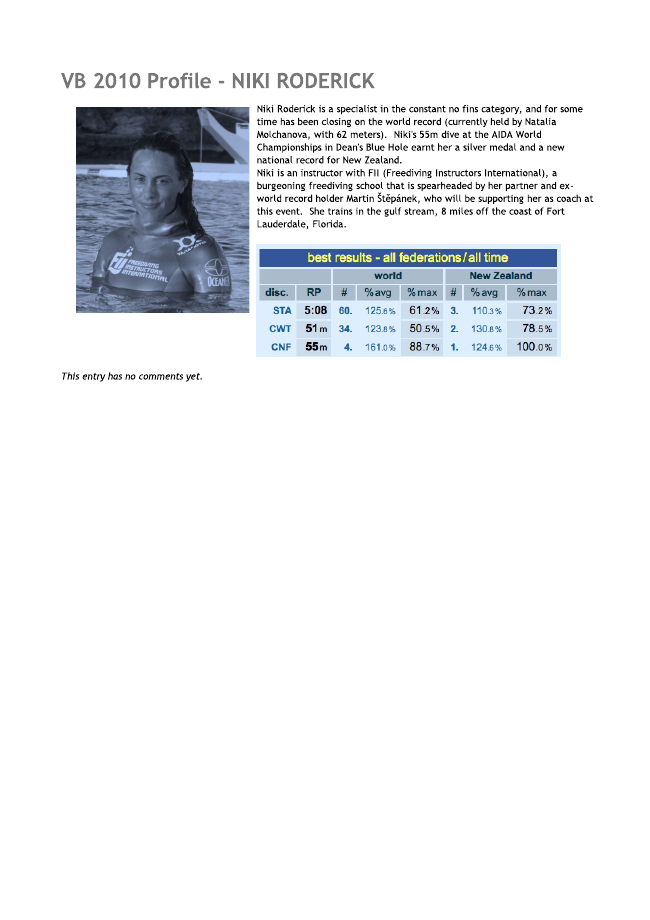 VB 2010 Profile - NIKI RODERICK
This entry has no comments yet.
Niki Roderick is a specialist in the constant no fins category, and for some time has been closing on the world record (currently held by Natalia Molchanova, with 62 meters). Niki's 55m dive at the AIDA World Championships in Dean's Blue Hole earnt her a silver medal and a new national record for New Zealand.
Niki is an instructor with FII (Freediving Instructors International), a
; burgeoning freediving school that is spearheaded by her partner and ex
world record holder Martín who will be supporting her as coach at
; this event. She trains in the gulf stream, 8 miles off the coast of Fort
Lauderdale, Florida.