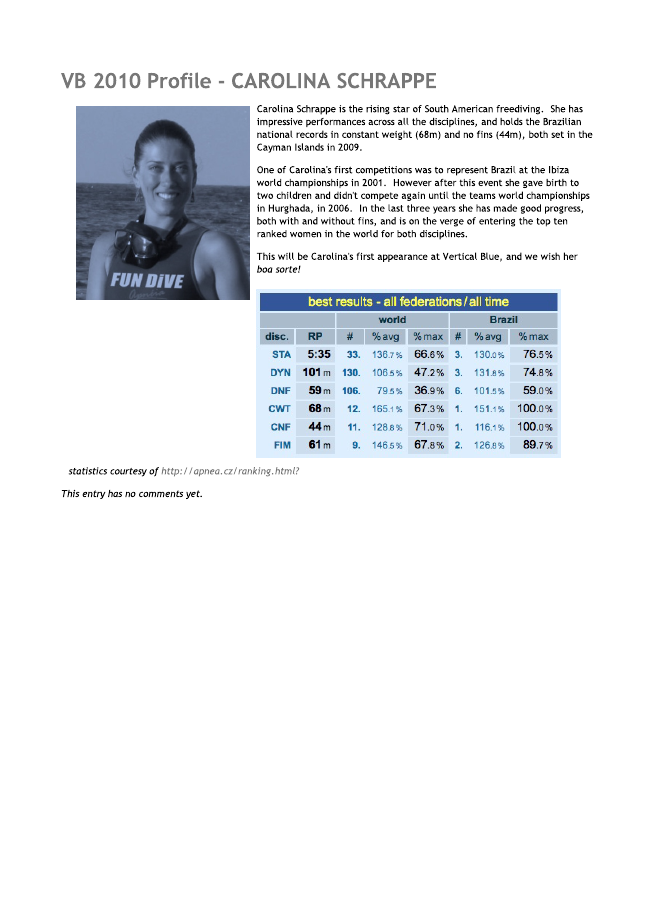 VB 201O Profile - CAROLINA SCHRAPPE
Carolina Schrappe is the rising star of South American freediving. She has impressive performances across all the disciplines, and holds the Brazilian national records in constant weight (68m) and no fins (44m), both set in the Cayman Islands in 2009.
One of Carolína's first competitions was to represent Brazil at the Ibiza world championships in 2001 . However after this event she gave birth to two children and didn't compete again until the teams world championships in Hurghada, in 2006. In the last three years she has made good progress, both with and without fins, and is on the verge of entering the top ten
I ranked women in the world for both disciplines.
This will be Carolina's first appearance at Vertical Blue, and we wish her bca sorte!
statistics courtesy of http: / / apnea. cz/ ranking. html?
This entry has no comments yet.