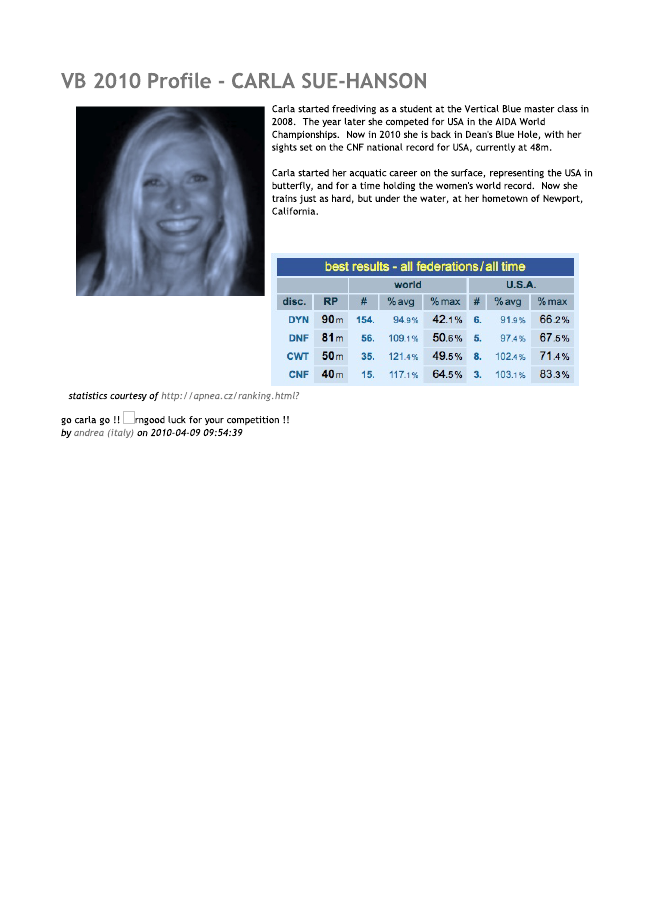 VB 2010 Profile - CARLA SUE­HANSON
Carla started freediving as a student at the Vertical Blue master class in 2008. The year later she competed for USA in the AIDA World Championships. Now in 2010 she is back in Dean's Blue Hole, with her sights set on the CNF national record for USA, currently at 48m.
Carla started her acquatic career on the surface, representing the USA in butterfly, and for a time holding the women's world record. Now she trains just as hard, but under the water, at her hometown of Newport, California.
statistics courtesy of http: / / apnea. cz/ ranking. html?
go carla go !! rngood luck for your competition !! by andrea (italy) on 2010-04-09 09:54:39