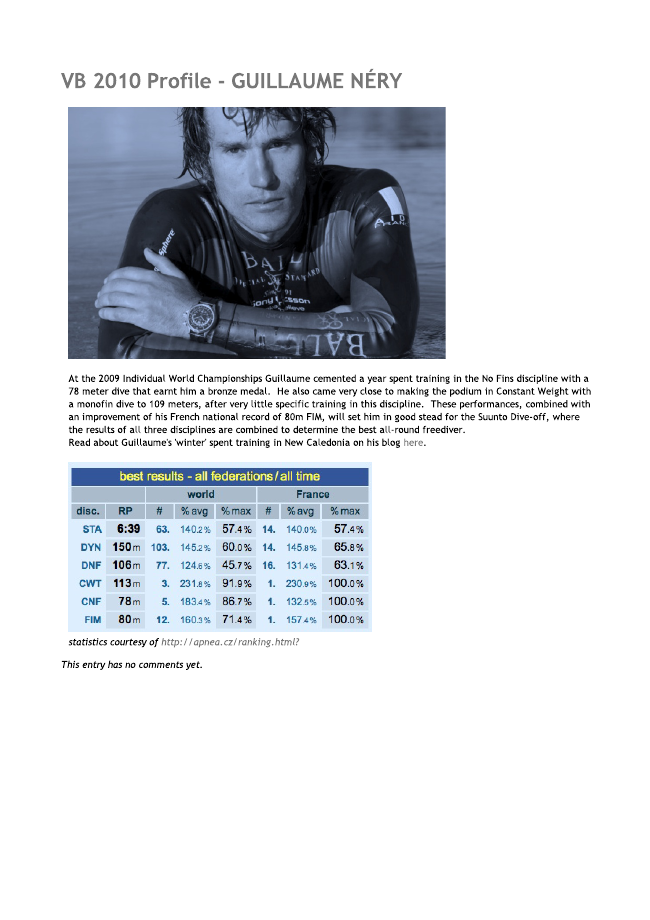 VB 2010 Profile - GUILLAUME NÉRY
At the 2009 Individual World Championships Guillaume cemented a year spent training in the No Fins discipline with a 78 meter dive that earnt him a bronze medal. He also came very close to making the podium in Constant Weight with a monofin dive to 109 meters, after very little specific training in this discipline. These performances, combined with an improvement of his French national record of 80m FIM, will set him in good stead for the Suunto Dive-off, where the results of all three disciplines are combined to determine the best all-round freediver.
Read about Guillaume's 'winter' spent training in New Caledonia on his blog here.
statistics courtesy of http: / / apnea. cz/ ranking. html?
This entry has no comments yet.