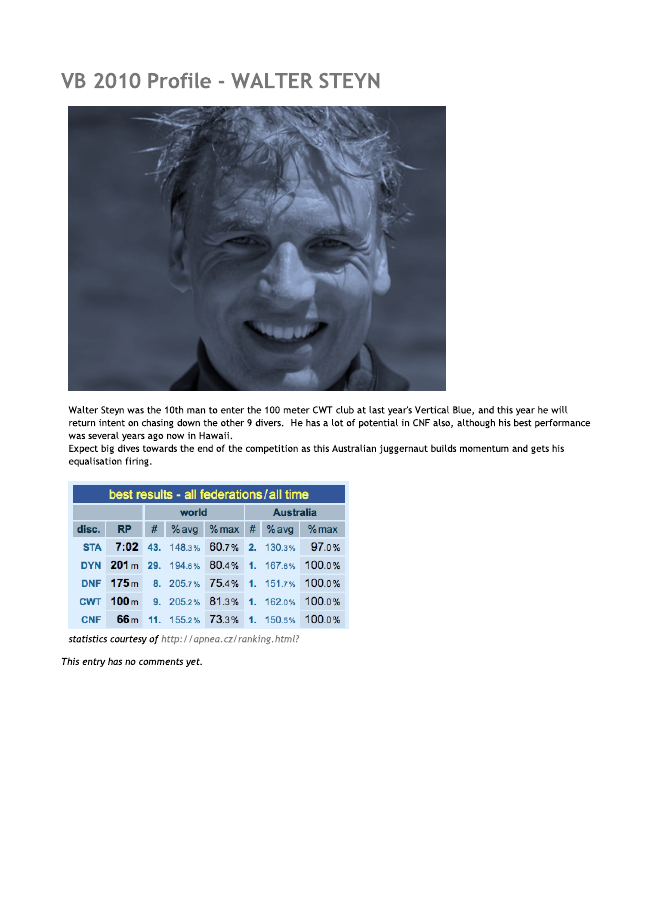 VB 2010 Profile - WALTER STEYN
Walter Steyn was the 10th man to enter the 100 meter CWT club at last year's Vertical Blue, and this year he will return intent on chasing down the other 9 divers. He has a lot of potential in CNF also, although his best performance was several years ago now in Hawaii.
Expect big dives towards the end of the competition as this Australian juggernaut builds momentum and gets his equalisation firing.
statistics courtesy of http: / / apnea. cz/ ranking. html?
This entry has no comments yet.