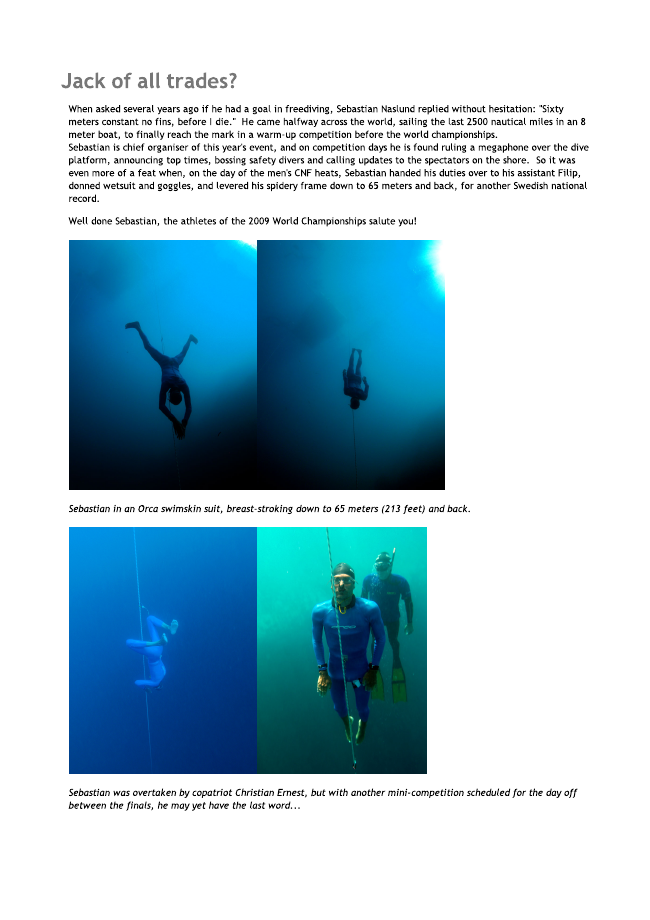 Jack of all trades?
When asked several years ago if he had a goal in freediving, Sebastian Naslund replied without hesitation: Sixty meters constant no fins, before I die. He came halfway across the world, sailing the last 2500 nautical miles in an 8 meter boat, to finally reach the mark in a warm-up competition before the world championships.
Sebastian is chief organiser of this year's event, and on competition days he is found ruling a megaphone over the dive platform, announcing top times, bossing safety divers and calling updates to the spectators on the shore. So it was even more of a feat when, on the day of the men's CNF heats, Sebastian handed his duties over to his assistant Filip, donned wetsuit and goggles, and levered his spidery frame down to 65 meters and back, for another Swedish national record.
Well done Sebastian, the athletes of the 2009 World Championships salute you!
Sebastian in an Orca swimskin suit, breast­stroking down to 65 meters (213 feet) and back.
Sebastian was overtaken by copatríot Christian Ernest, but with another mini-competition scheduled for the day off between the finals, he may yet have the last word...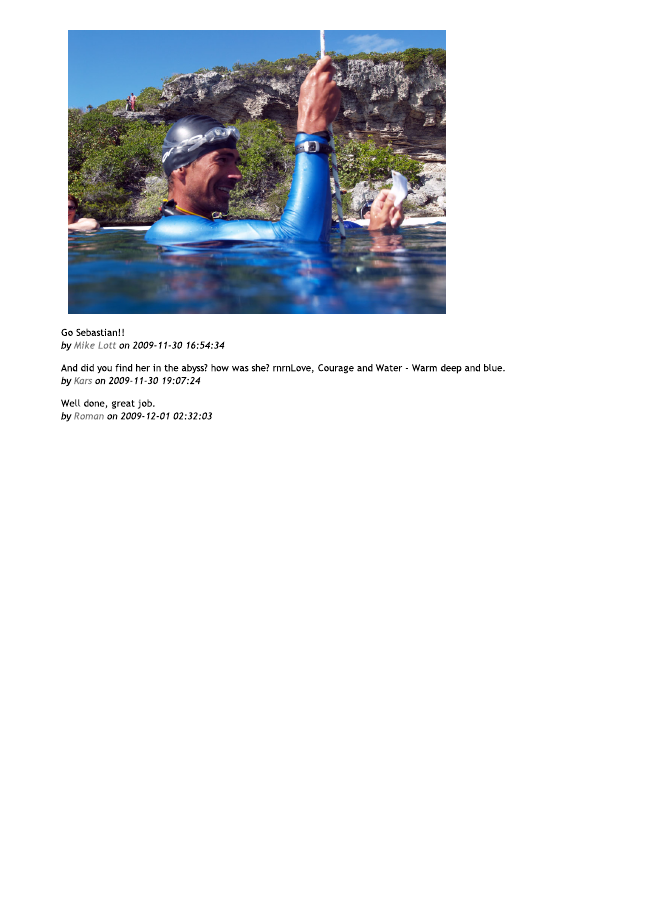 Go Sebastian!!
by Mike Lott on 2009-11-30 16:54:34
And did you find her in the abyss? how was she? rnrnLove, Courage and Water - Warm deep and blue. by Kars on 2009-11-30 19:07:24
Well done, great job. by Raman on 2009-12-01 02:32:03