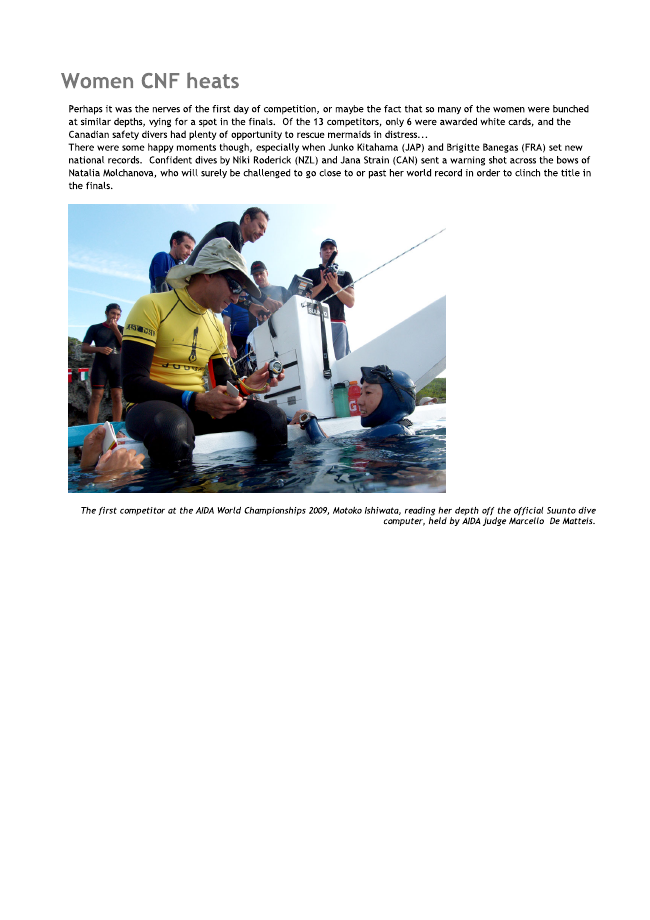 Women CNF heats
Perhaps it was the nerves of the first day of competition, or maybe the fact that so many of the women were bunched at similar depths, vying for a spot in the finals. Of the 13 competitors, only 6 were awarded white cards, and the Canadian safety divers had plenty of opportunity to rescue mermaids in distress...
There were some happy moments though, especially when Junko Kitahama (JAP) and Brigitte Banegas (FRA) set new national records. Confident dives by Niki Roderick (NZL) and Jana Strain (CAN) sent a warning shot across the bows of Natalia Molchanova, who will surely be challenged to go close to or past her world record in order to clinch the title in
the finals.
The first competitor at the AIDA World Championships 2009, Motoko lshiwata, reading her depth off the official Suunto dive computer, held by AIDA judge Marcello De Matteís.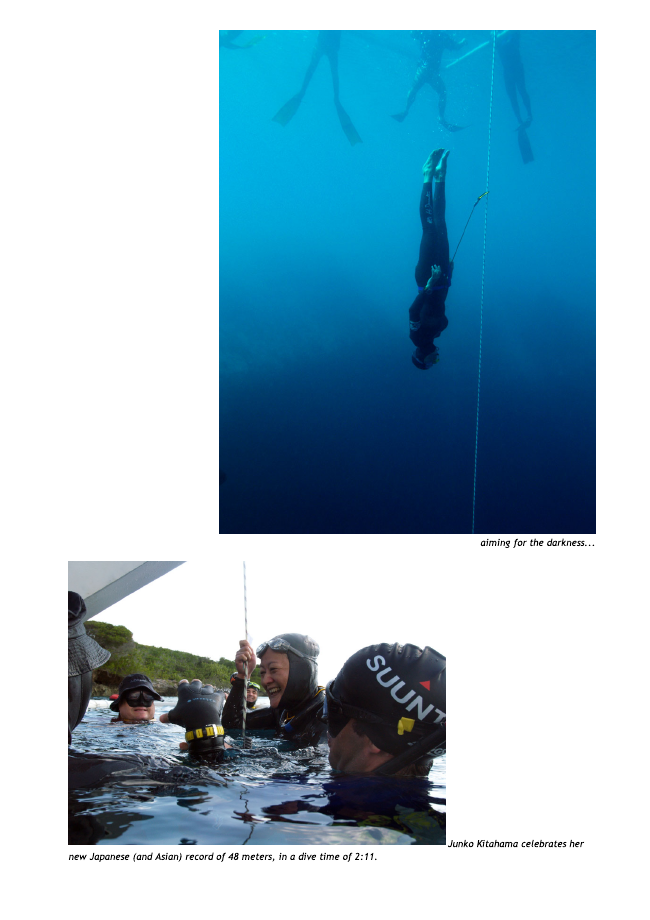 aiming for the darkness...
im nu
wf Í L -tf fi* Junko Kítahama celebrates her
new Japanese (and Asian) record of 48 meters, in a dive time of 2:11.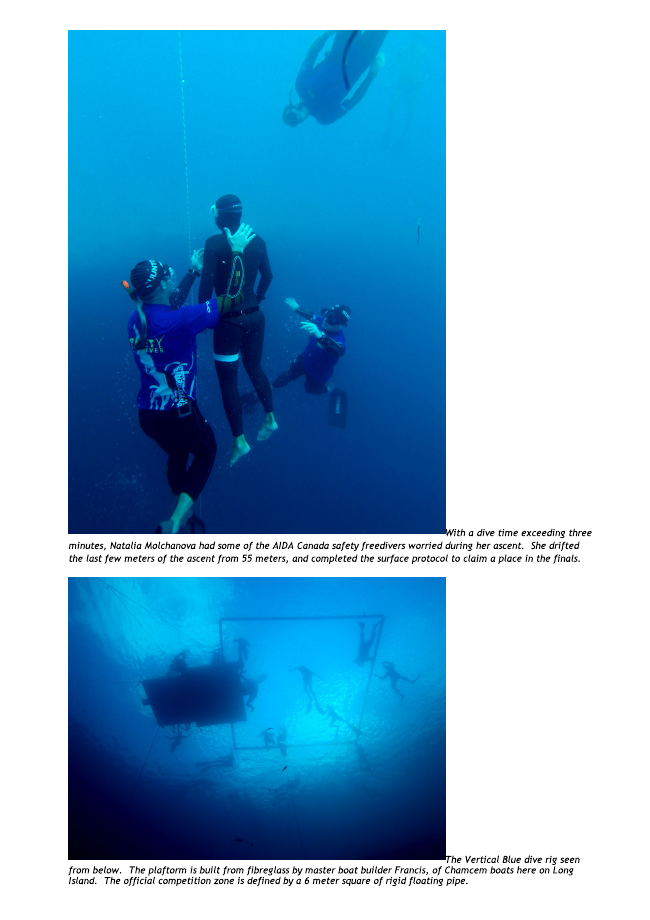 With a dive time exceeding three minutes, Natalia Molchanova had some of the AIDA Canada safety freedivers worried during her ascent. She drifted the last few meters of the ascent from 55 meters, and completed the surface protocol to claim a place in the finals.
The Vertical Blue dive rig seen from below. The plaftorm is built from fibreglass by master boat builder Francis, of Chamcem boats here on Long Island. The official competition zone is defined by a 6 meter square of rigid floating pipe.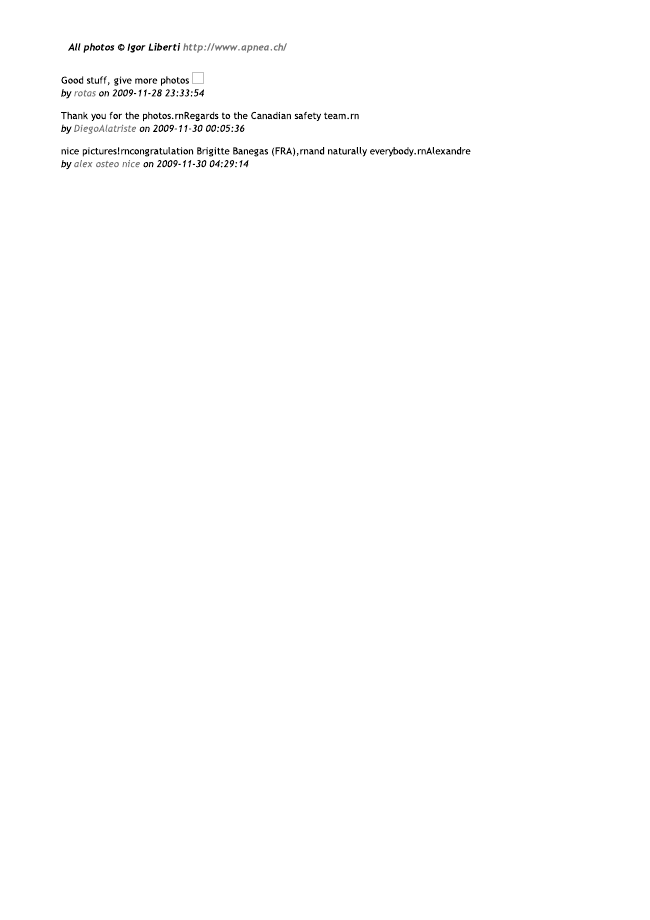 All photos @Igor Liberti https//www.apnea.chl
Good stuff, give more photos by rotas on 2009-11-28 23:33:54
Thank you for the photos.rnRegards to the Canadian safety team.rn by DiegoAlatriste on 2009-11-30 00:05:36
nice pictureslrncongratulation Brigitte Banegas (FRA),rnand naturally everybody.rnAlexandre by alex osteo nice on 2009-11-30 04:29:14