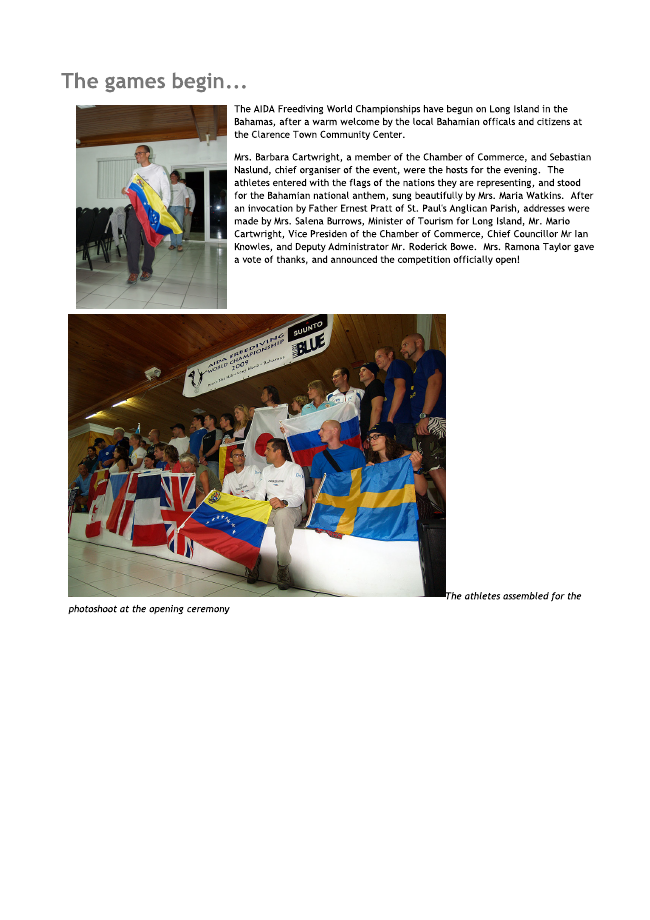 The games begin...
The AIDA Freediving World Championships have begun on Long Island in the Bahamas, after a warm welcome by the local Bahamian officals and citizens at the Clarence Town Community Center.
Mrs. Barbara Cartwright, a member of the Chamber of Commerce, and Sebastian Naslund, chief organiser of the event, were the hosts for the evening. The athletes entered with the flags of the nations they are representing, and stood for the Bahamian national anthem, sung beautifully by Mrs. Maria Watkins. After an invocation by Father Ernest Pratt of St. Paul's Anglican Parish, addresses were made by Mrs. Salena Burrows, Minister of Tourism for Long Island, Mr. Mario Cartwright, Vice Presiden of the Chamber of Commerce, Chief Councillor Mr Ian Knowles, and Deputy Administrator Mr. Roderick Bowe. Mrs. Ramona Taylor gave a vote of thanks, and announced the competition officially open!
The athletes assembled for the
photoshoot at the opening ceremony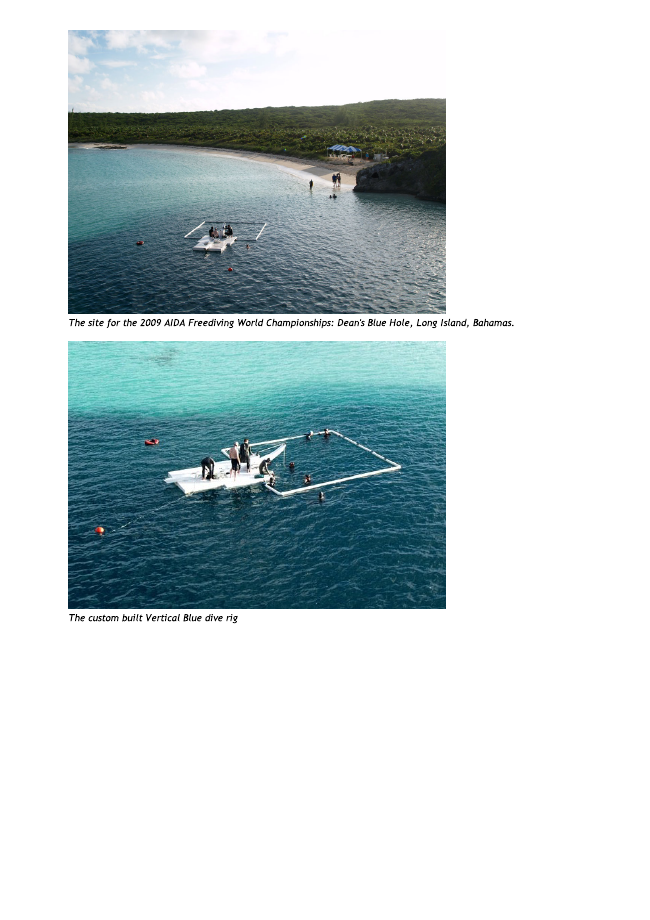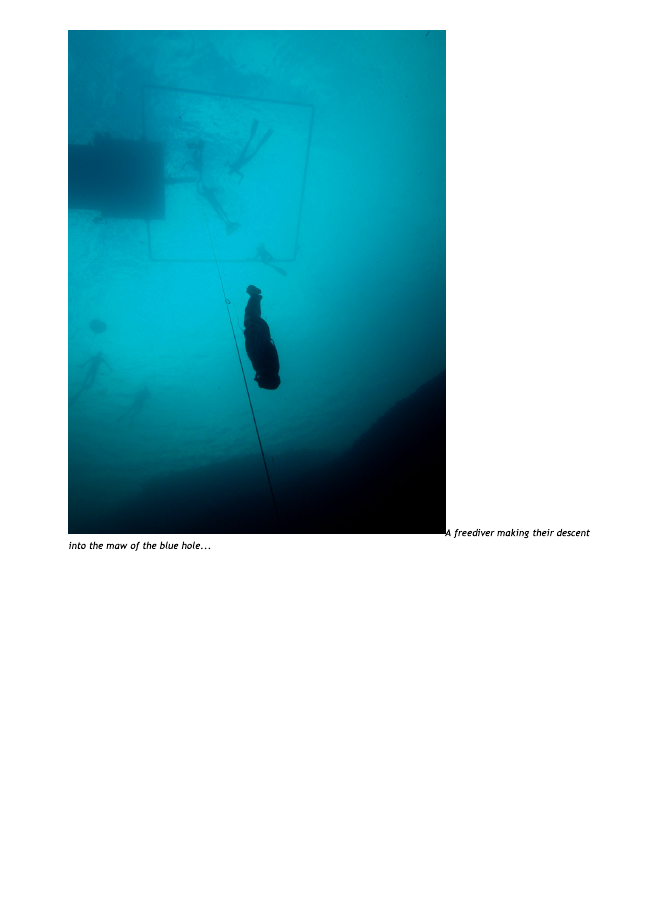 LA freediver making their descent
into the maw of the blue hole...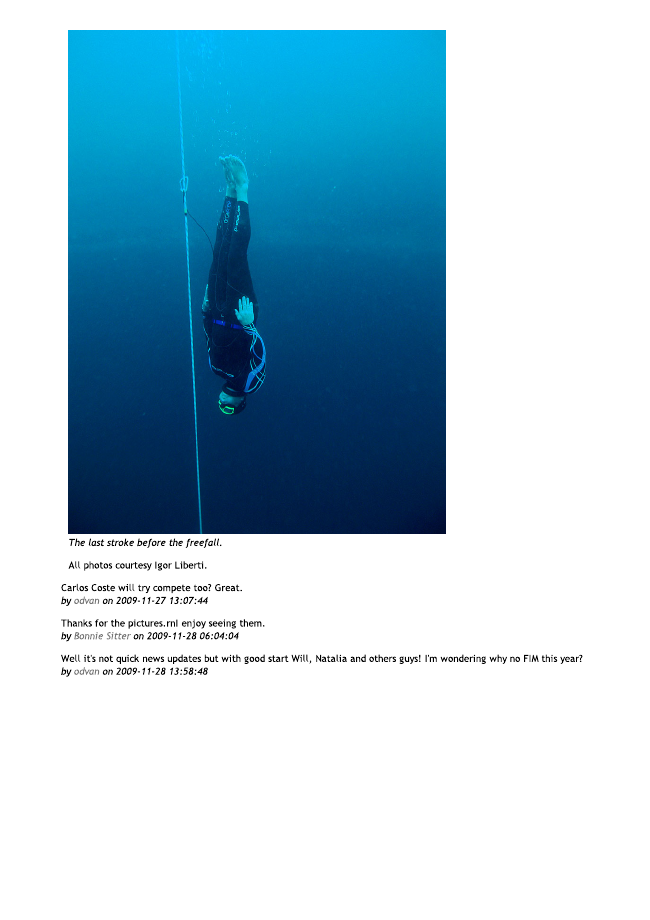 The last stroke before the freefall.
All photos courtesy Igor Liberti.
Carlos Coste will try compete too? Great. by odvan on 2009-11-27 13:07:44
Thanks for the pictures.rn| enjoy seeing them. by Bonnie Sitter on 2009-11-28 06:04:04
Well it's not quick news updates but with good start Will, Natalia and others guys! wondering why no FIM this year? by odvan on 2009-11-28 13:58:48