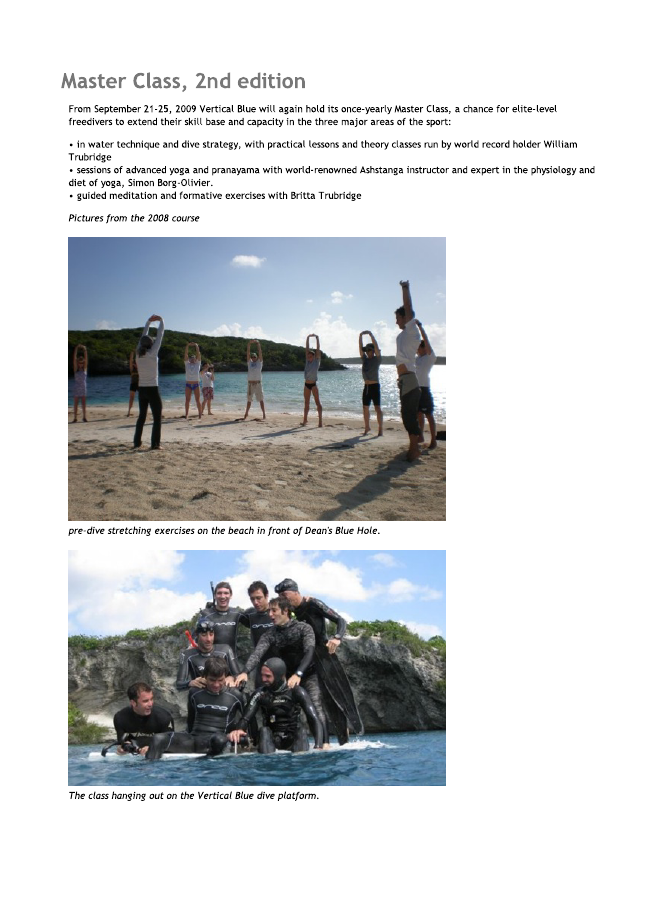 Master Class, 2nd edition
From September 21-25, 2009 Vertical Blue will again hold its once-yearly Master Class, a chance for elite-level freedivers to extend their skill base and capacity in the three major areas of the sport:
- in water technique and dive strategy, with practical lessons and theory classes run by world record holder William Trubridge
sessions of advanced yoga and pranayama with world-renowned Ashstanga instructor and expert in the physiology and diet of yoga, Simon Borg-Olivier.
guided meditation and formative exercises with Britta Trubridge
Pictures from the 2008 course
TÃ.' class hanging out on the Vertical Blue dive platform.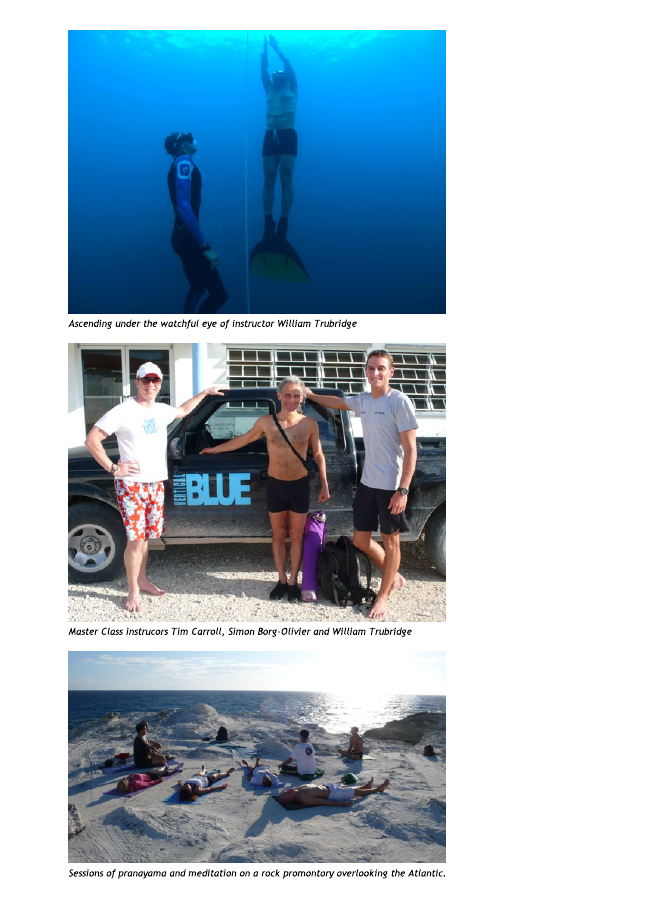 Ascending under the watchful eye of instructor William Trubridge
Master Class instrucors Tim Carroll, Simon Borg­Olivier and William Trubridge
f1 -. Sessions of pranayama and meditation on a rock promontory overlooking the Atlantic. For more information visit http:/ /www.verticalblue.net/school.php or write to info@verticalblue.net
This entry has no comments yet.