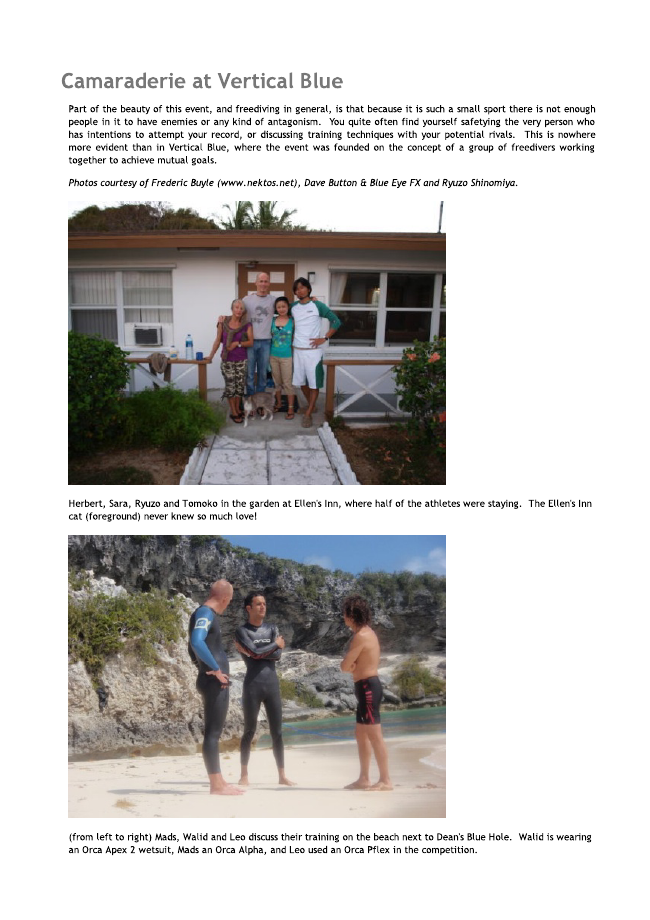 Camaraderie at Vertical Blue
Part of the beauty of this event, and freediving in general, is that because it is such a small sport there is not enough people in it to have enemies or any kind of antagonism. You quite often find yourself safetying the very person who has intentions to attempt your record, or discussing training techniques with your potential rivals. This is nowhere more evident than in Vertical Blue, where the event was founded on the concept of a group of freedivers working together to achieve mutual goals.
Photos courtesy of Frederic Buyle (www. nektos. net), Dave Button & Blue Eye FX and Ryuzo Shinomíya.
Herbert, Sara, Ryuzo and Tomoko in the garden at Ellen's Inn, where half of the athletes were staying. The Ellen's Inn cat (foreground) never knew so much love!
(from left to right) Mads, Walid and Leo discuss their training on the beach next to Dean's Blue Hole. Walid is wearing an Orca Apex 2 wetsuit, Mads an Orca Alpha, and Leo used an Orca Pflex in the competition.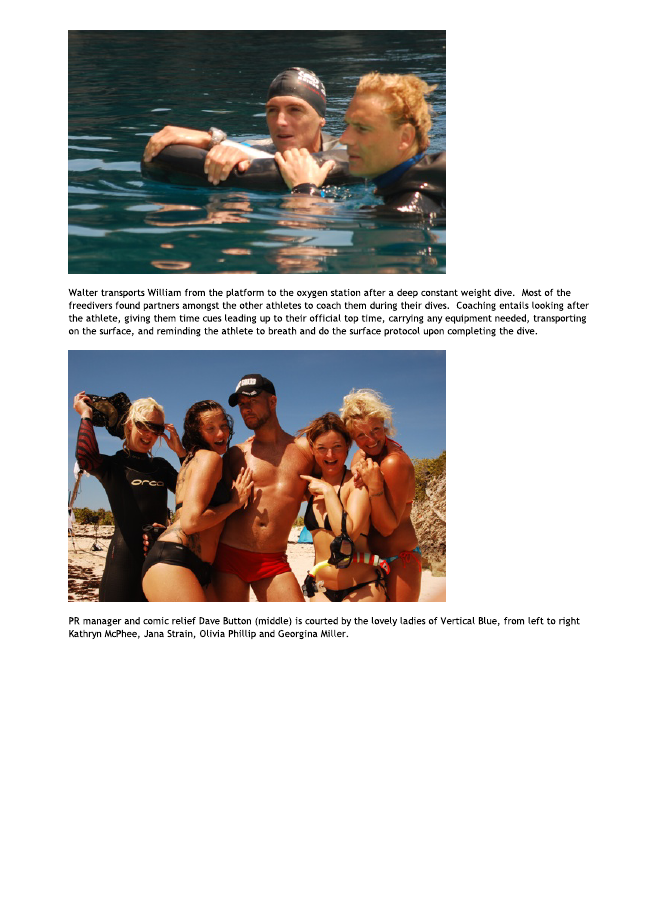 Walter transports William from the platform to the oxygen station after a deep constant weight dive. Most of the freedivers found partners amongst the other athletes to coach them during their dives. Coaching entails looking after the athlete, giving them time cues leading up to their official top time, carrying any equipment needed, transporting on the surface, and reminding the athlete to breath and do the surface protocol upon completing the dive.
PR manager and comic relief Dave Button (middle) is courted by the lovely ladies of Vertical Blue, from left to right Kathryn McPhee, Jana Strain, Olivia Phillip and Georgina Miller.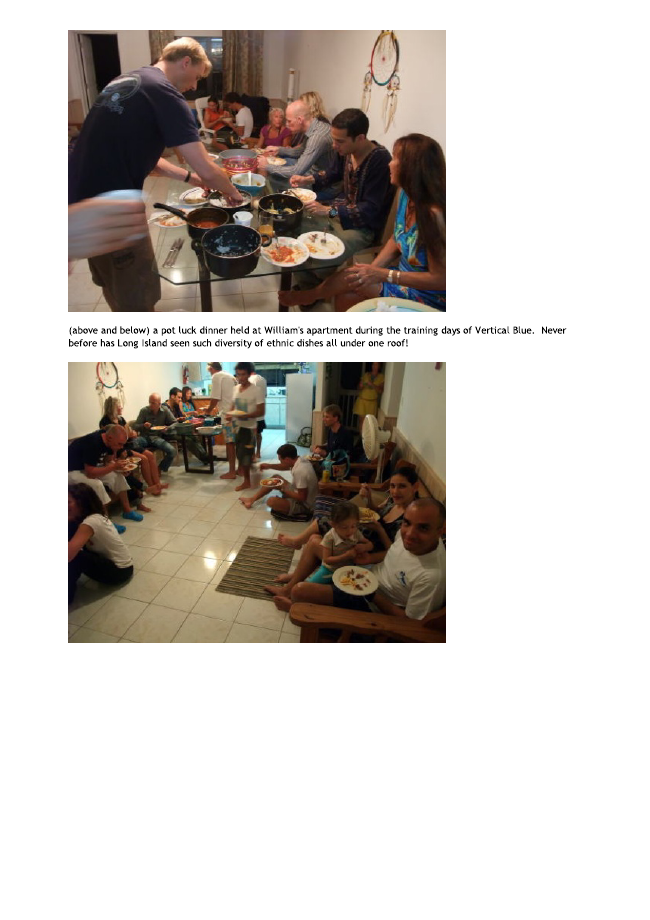 (above and below) a pot luck dinner held at William's apartment during the training days of Vertical Blue. Never before has Long Island seen such diversity of ethnic dishes all under one roof!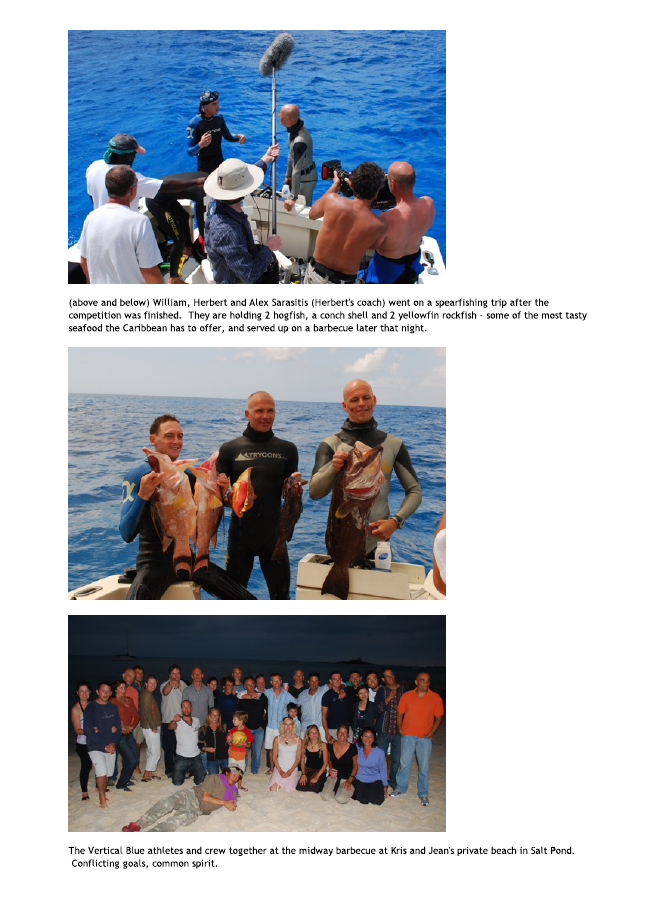 (above and below) William, Herbert and Alex Sarasitis (Herbert's coach) went on a spearfishing trip after the competition was finished. They are holding 2 hogfish, a conch shell and 2 yellowfin rockfish - some of the most tasty seafood the Caribbean has to offer, and served up on a barbecue later that night.
The Vertical Blue athletes and crew together at the midway barbecue at Kris and Jean's private beach in Salt Pond.
Conflicting goals, common spirit. Long live the unique Vertical Blue spirit of camaraderie, loving rivalry, generous championship, and damn good food! by Sam Trubridge on 2009-04- 17 13: 18: 15