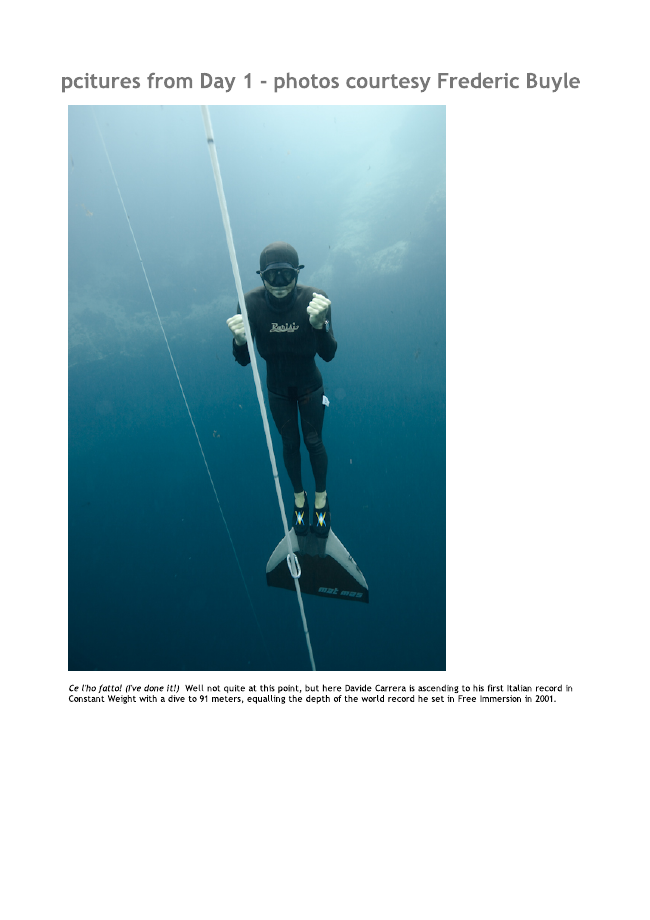 pcitures from Day 1 - photos courtesy Frederic Buyle
Ce l'ho fatto! (l've done it!) Well not quite at this point, but here Davide Carrera is ascending to his first Italian record in Constant Weight with a dive to 91 meters, equalling the depth of the world record he set in Free Immersion in 2001.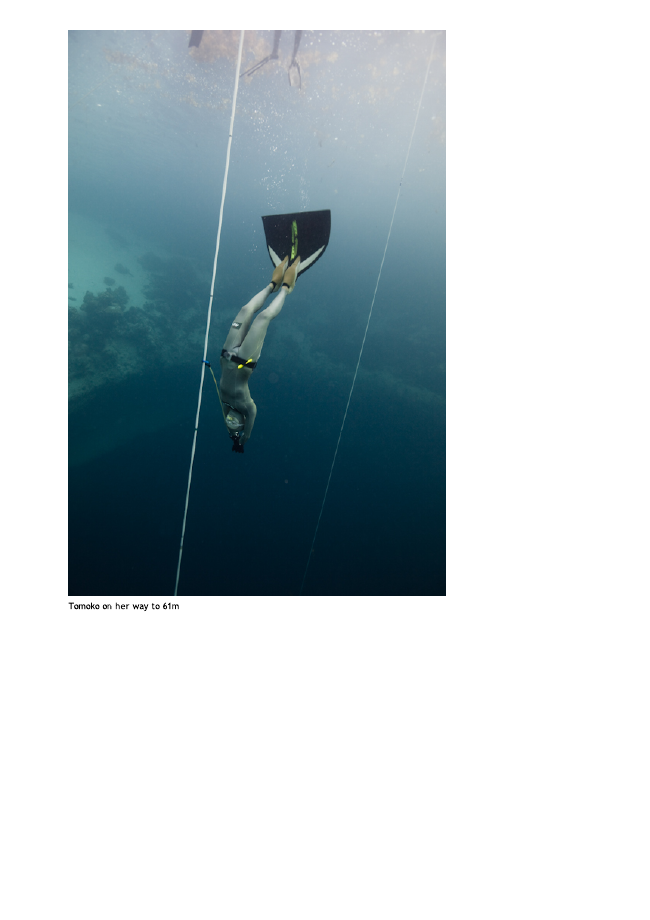 Tomoko on her way to 61m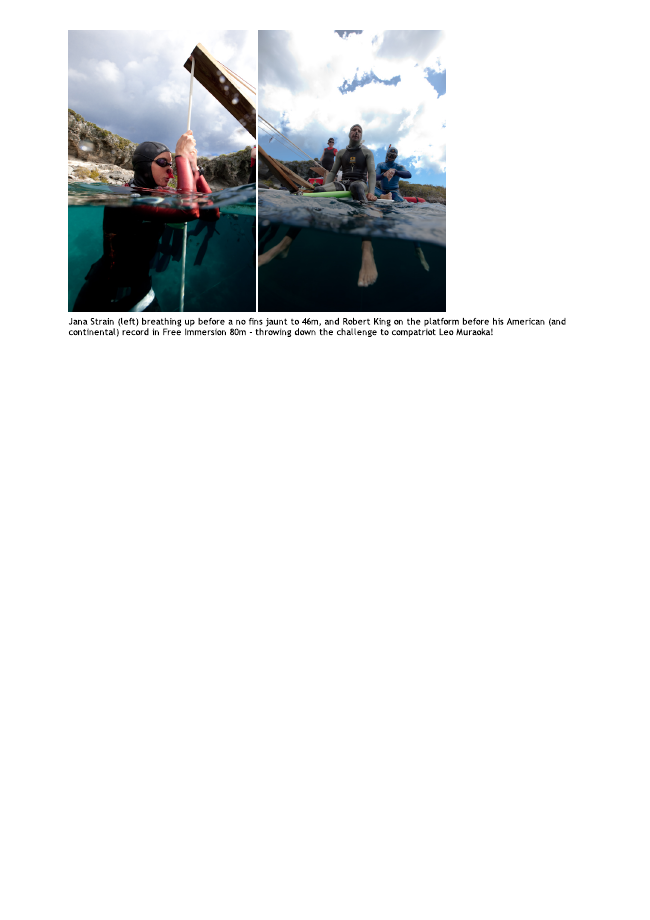 Jana Strain (left) breathing up before a no fins jaunt to 46m, and Robert King on the platform before his American (and continental) record in Free Immersion 80m - throwing down the challenge to compatriot Leo Muraoka!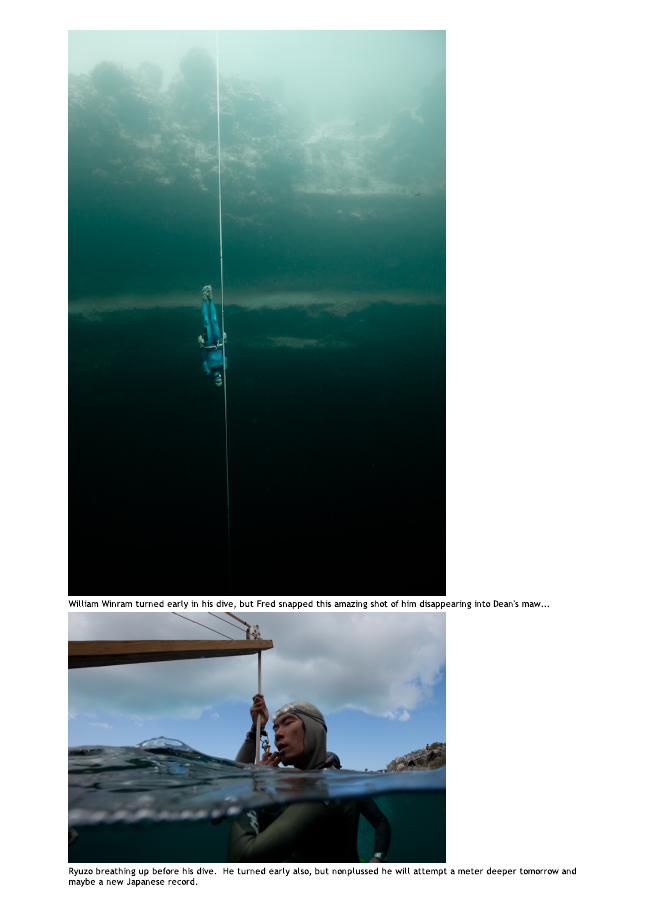 William Winram turned early in his dive, but Fred snapped this amazing shot of him disappearing into Dean's maw...
Ryuzo breathing up before his dive. He turned early also, but nonplussed he will attempt a meter deeper tomorrow and maybe a new Japanese record.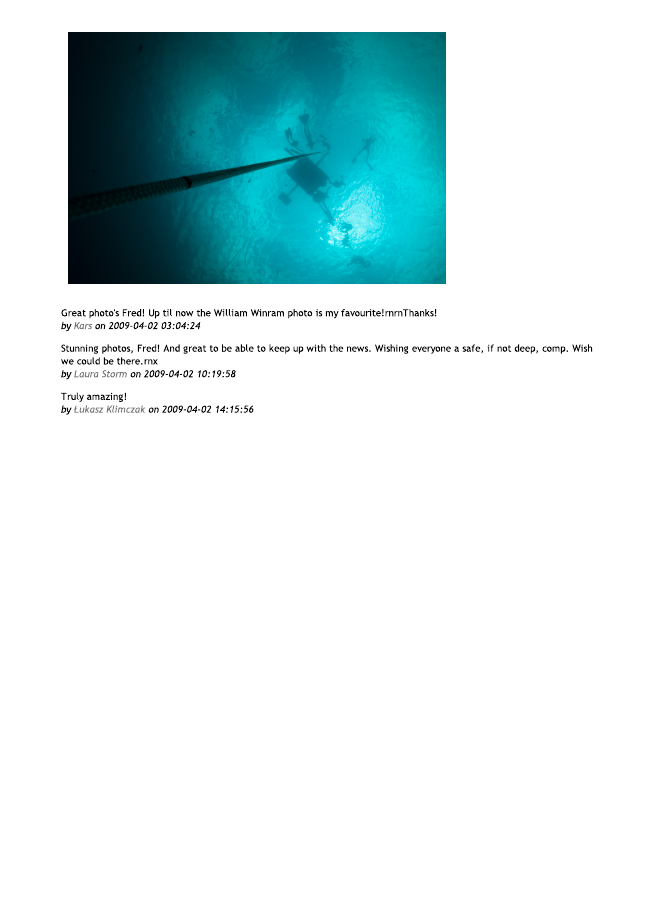 Great photo's Fred! Up til now the William Winram photo is my favourite!rnrnThanks! by Kars on 2009-04-02 03:04:24
Stunning photos, Fred! And great to be able to keep up with the news. Wishing everyone a safe, if not deep, comp. Wish
we could be there.rnx
by Laura Storm on 2009-04-02 10: 19:58
Truly amazing! by Lukasz Klimczak on 2009-04-02 14: 15:56