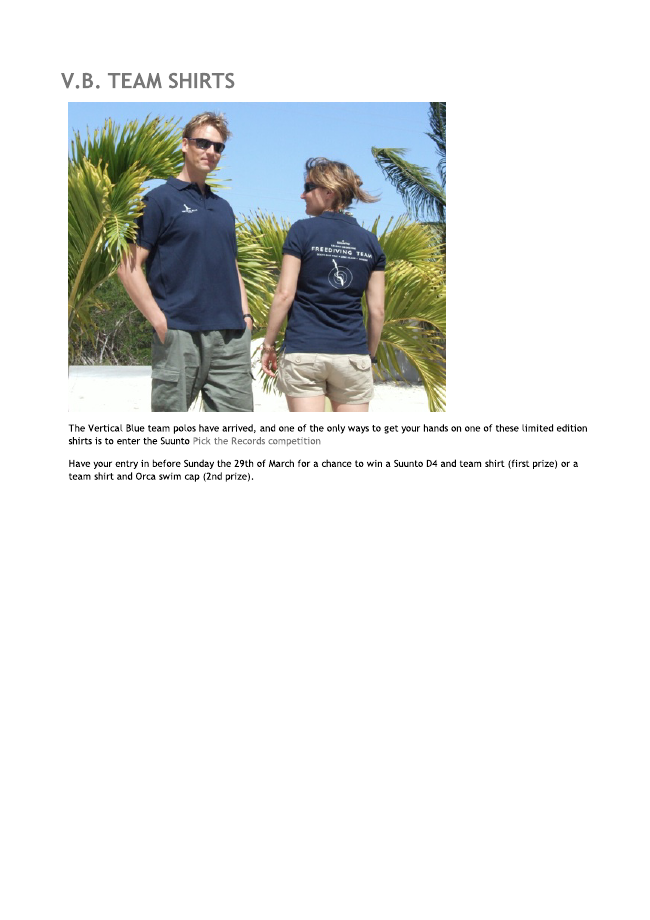 V.B. TEAM SHIRTS
The Vertical Blue team polos have arrived, and one of the only ways to get your hands on one of these limited edition shirts is to enter the Suunto Pick the Records competition
Have your entry in before Sunday the 29th of March for a chance to win a Suunto D4 and team shirt (first prize) or a team shirt and Orca swim cap (2nd prize).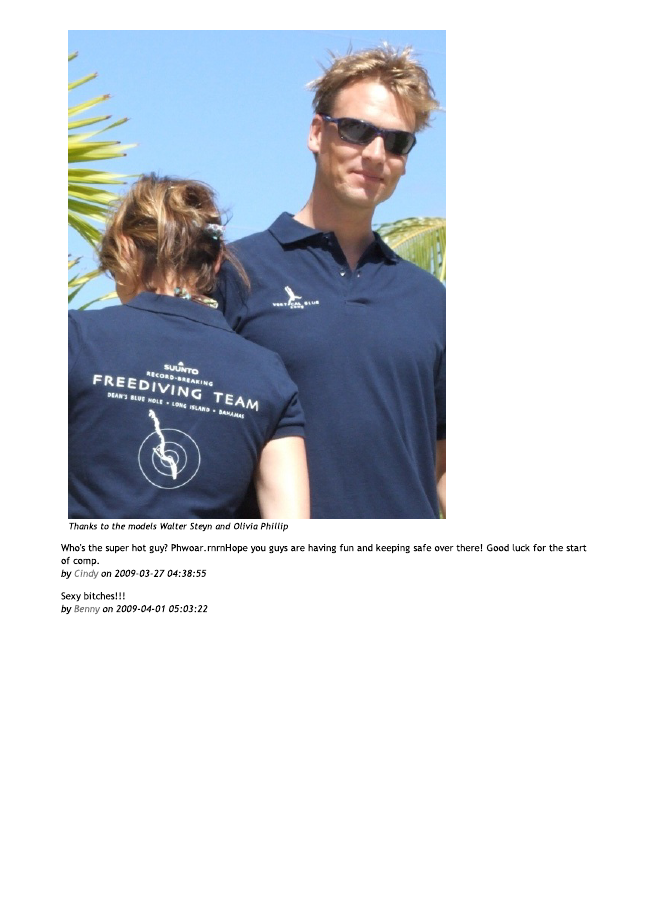 Thanks to the models Walter Steyn and Olivia Phillip
Who's the super hot guy? Phwoar.rnrnHope you guys are having fun and keeping safe over there! Good luck for the start of comp.
by Cindy on 2009-03-27 04:38:55
Sexy bitches!!! by Benny on 2009-04-01 05:03:22