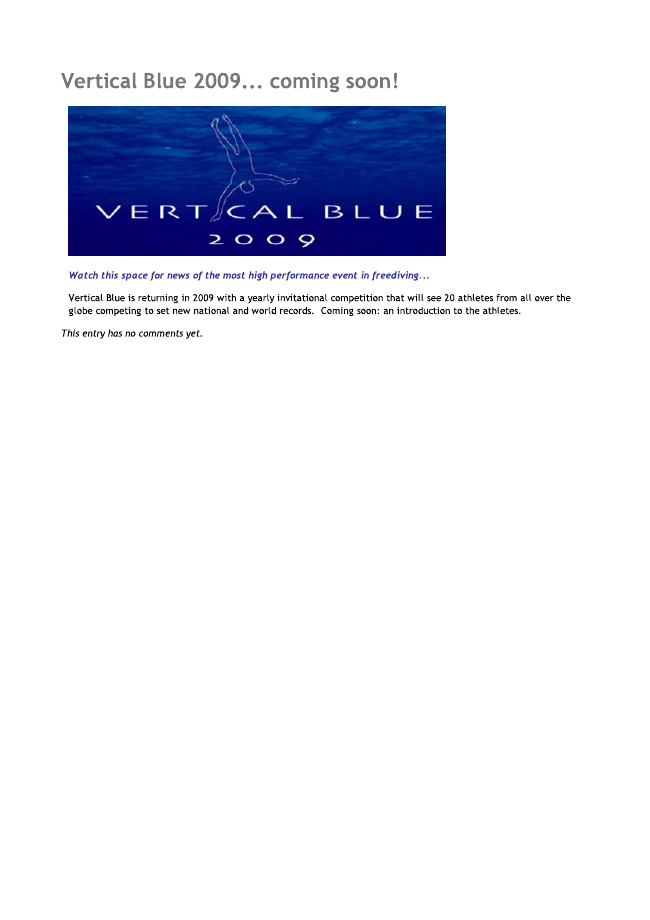 Vertical Blue 2009... coming soon!
Wa tch this space for news af the most high performance event in freediving. . .
Vertical Blue is returning in 2009 with a yearly invitational competition that will see 20 athletes from all over the globe competing to set new national and world records. Coming soon: an introduction to the athletes.
This entry has no comments yet.