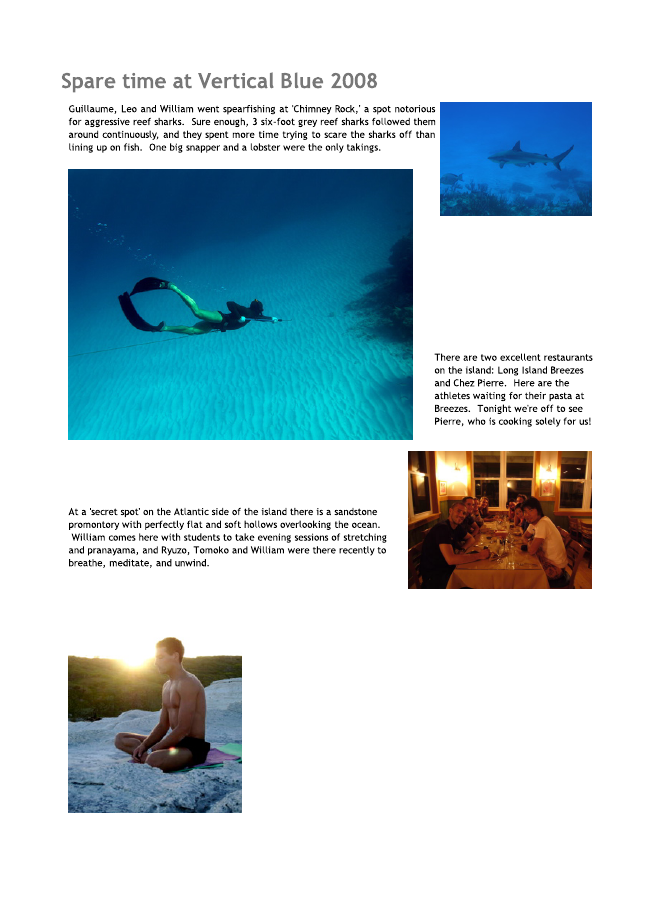 Spare time at Vertical Blue 2008
Guillaume, Leo and William went spearfishing at 'Chimney Rock,' a spot notorious for aggressive reef sharks. Sure enough, 3 six-foot grey reef sharks followed them around continuously, and they spent more time trying to scare the sharks off than lining up on fish. One big snapper and a lobster were the only takings.
There are two excellent restaurants
Pierre, who is cooking solely for us!
At a 'secret spot' on the Atlantic side of the island there is a sandstone promontory with perfectly flat and soft hollows overlooking the ocean.
William comes here with students to take evening sessions of stretching and pranayama, and Ryuzo, Tomoko and William were there recently to breathe, meditate, and unwind.
- 9.1.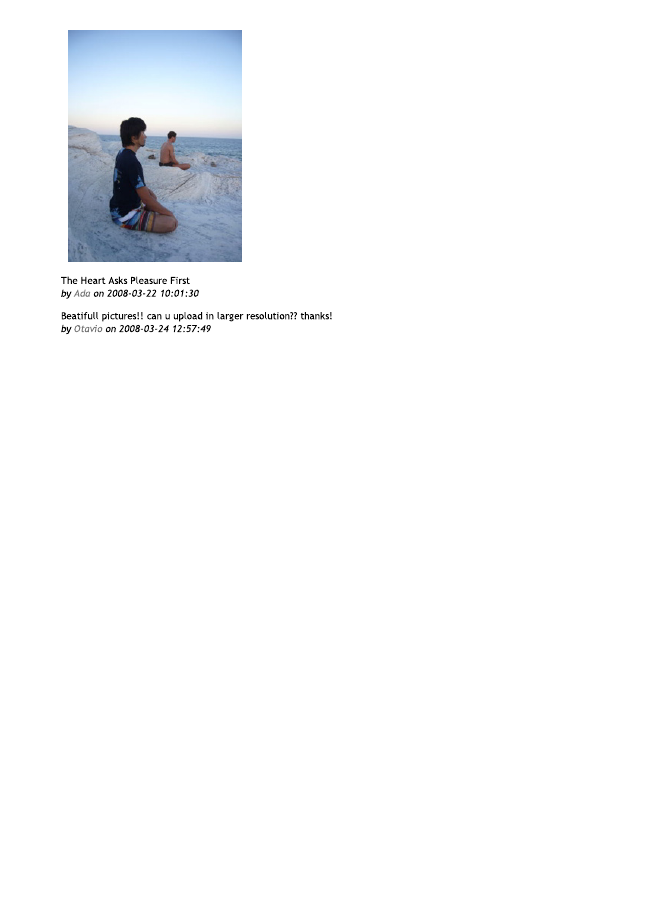 The Heart Asks Pleasure First
by Ada on 2008-03-22 10:01:30
Beatifull pictures!! can u upload in larger resolution?? thanks! by Otavio on 2008-03-24 12:57:49